Take a look at the Objet Eden260VS
Enter high-quality rapid prototyping
PolyJet Technology
The economical, small-footprint Objet Eden260VS™ rapid prototyping and 3D printing system is the ideal solution to compress your product design-to-manufacturing cycle.
Based on Stratasys innovative PolyJet™ technology, the Eden260VS provides a complete solution for the accurate building of any geometry – easily, quickly and cleanly. Models produced on the Eden260VS are smooth and durable, with fine details and an outstanding surface finish.
Objet Eden260VS Key Features
Rapid Prototyping with a Wide Variety of Materials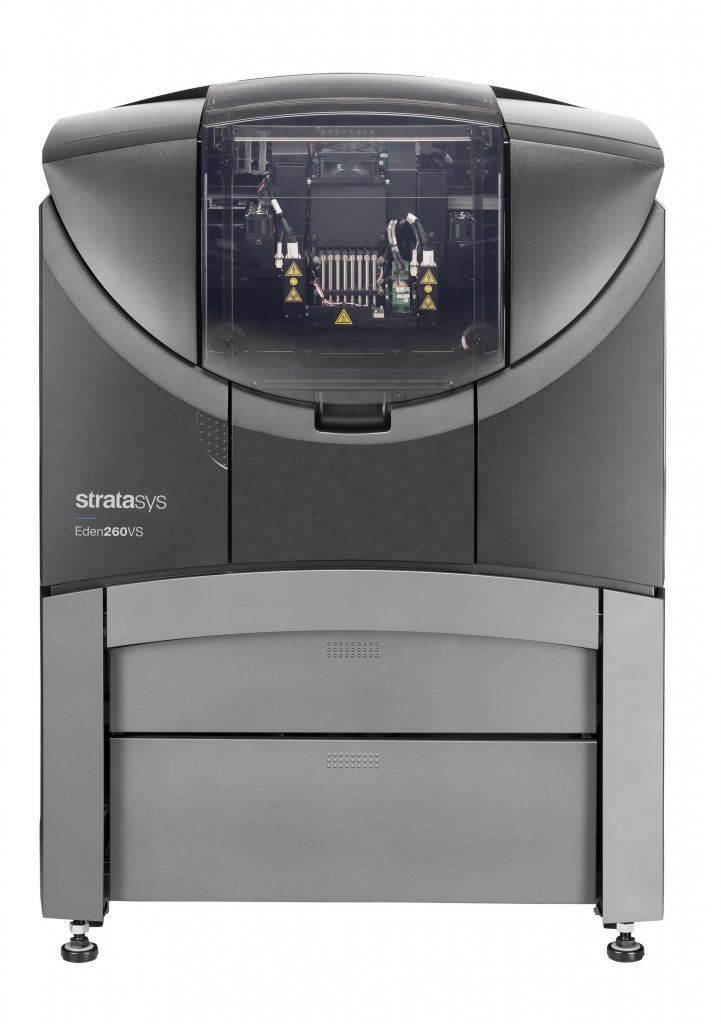 The Objet Eden260VS offers outstanding productivity in a size that fits your creative environment. Express your product vision with models up to 255 x 252 x 200 mm (10.0 x 9.9 x 7.9 in.) with ultra-fine layer thickness, smooth surfaces and thin walls.
Transparent material for fit and form testing of detailed transparent parts and simulation of transparent thermoplastics such as PMMA. Family of Rigid Opaque materials (Vero family) in a variety of colours including white, gray, blue and black. Polypropylene-like material (DurusWhite) for polypropylene-like snap fit applications. Family of Rubber-like materials (Tango family) suitable for a range of applications requiring non-slip or soft surfaces. High temperature material for advanced functional testing, hot air and water flow, static applications and exhibition modeling.
Produces ultra-fine detail usually only available with high-cost systems, Eliminates the stair effect common to complicated curved surfaces built in lower resolution.

Objet Eden260VS Specifications
Versatile 3D printing for designers and engineers
3D PRINTER SPECIFICATIONS
Materials
Rigid Opaque: VeroWhitePlus™*, VeroBlackPlus™**, VeroGray™*, VeroBlue™*
Rubber-like**: TangoPlus , TangoBlackPlus™, TangoBlack™, TangoGray™
Transparent: VeroClear™* and RGD720**
Simulated Polypropylene**: Rigur™ and Durus™
High Temperature**
Bio-compatible**
*Works with SUP705 or SUP707
**Works with SUP705
Support Material
SUP705 (WaterJet removable) and SUP707 (soluble)
Maximum Build Size (XYZ)
255 x 252 x 200 mm (10.0 x 9.9 x 7.9 in.)
System Size and Weight
87 x 120 x 73.5 cm (34.2 x 47.2 x 29 in.); 254 kg (559 lbs.)
Resolution
X-axis: 600 dpi; Y-axis: 600 dpi; Z-axis: 1600 dpi
Accuracy
20-85 microns for features below 50 mm; up to 200 microns for full model size
Minimum Layer Thickness
Horizontal build layers as fine as 16 microns (.0006 in.)
Build Modes
High speed: 30-micron (.001 in.) resolution
High quality: 16-micron (.0006 in.) resolution
Software
Objet Studio ™ intuitive 3D printing software
Workstation Compatibility
Windows OS
Network Connectivity
LAN - TCP/IP
Operating Conditions
Temperature 18-25°C (64-77°F); relative humidity 30-70% (non-condensing)
Power Requirements
100-200 VAC, 50/60Hz, 14A; 200-240 VAC, 50-60Hz, 7A
Regulatory Compliance
CE, FCC/RoHS
Objet Eden260VS Benefits
Stratasys makes it simple to build high-quality, accurate 3D models.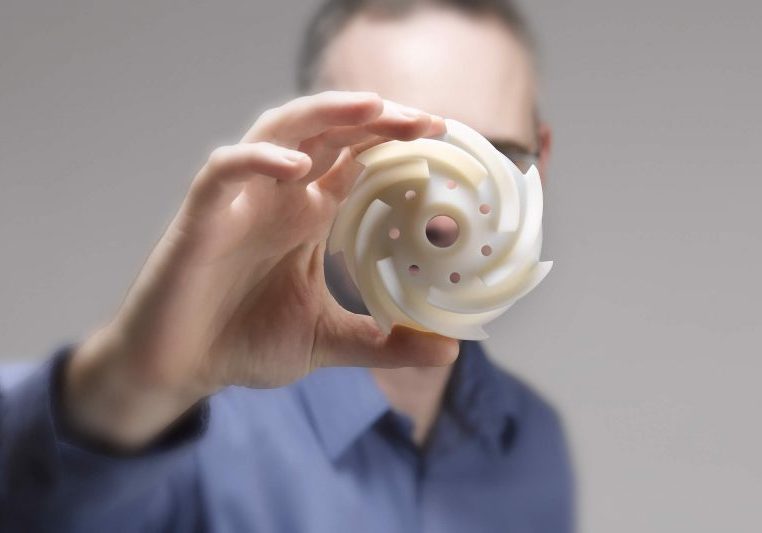 Fast & Cost Effective
3D printing with the Objet Eden260VS – particularly when done in-house – enables design teams to quickly produce a high-quality, realistic prototype with moving parts at relatively low cost when compared to other methods such as machining or outsourcing. This means teams can use prototyping on projects where it wasn't feasible in the past due to time or cost considerations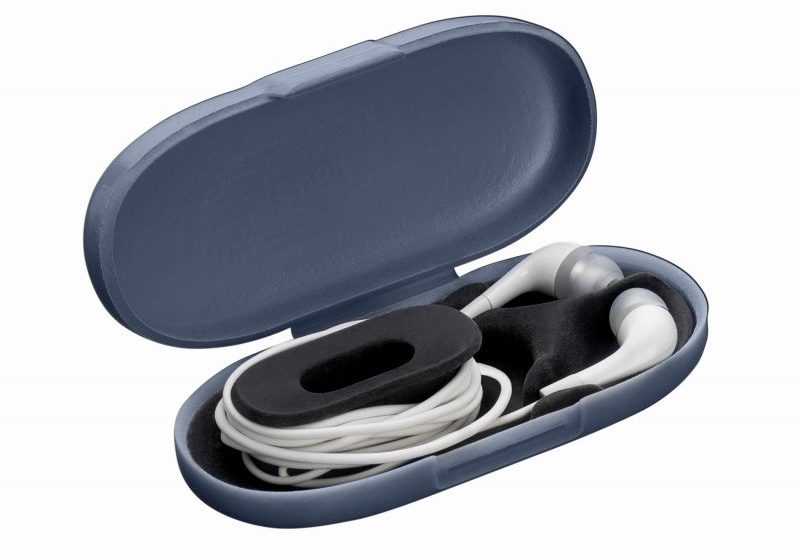 Quickly create Product Mockups
The ability to quickly produce real working prototypes that teams can see and touch helps bridge the gap between the virtual CAD design and the final product. Design and manufacturing engineers can use these prototypes as a tool to better communicate how a design looks, feels, and operates allowing for the product design to integrate with manufacturing at an earlier stage in the development lifecycle.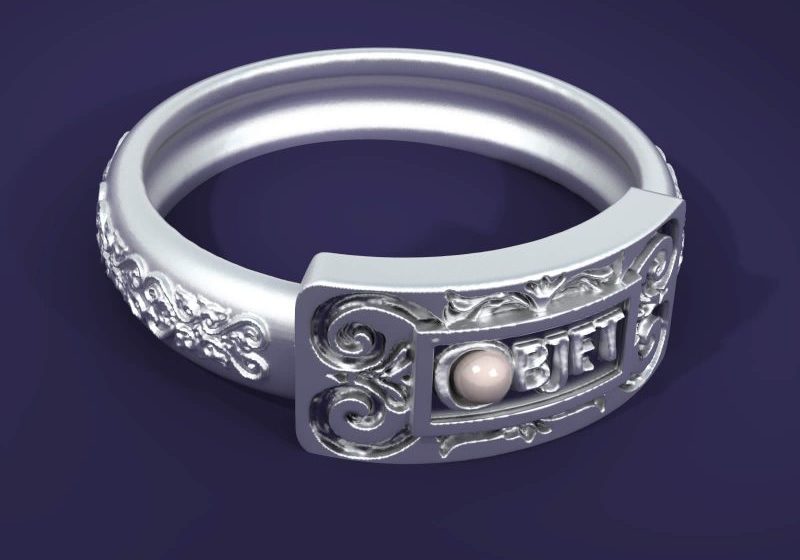 Product Functional Testing
More prototyping means more opportunity to evaluate whether or not a part will function as intended. Prototypes allow designers to catch potential flaws before incurring the exponentially higher costs of re-tooling and rework, reducing some of the risk of introducing new products. For products with narrow tolerances or intricate details, build in layers as fine as 16 microns to produce complex geometries, smooth surfaces and thin walls.
3D Printing Success
Learn how manufacturers are using Objet 3D Printers
Fishman 3D print their Acoustic Amplification Devices
Fishman Acoustic Amplification is one of the world's best-known acoustic guitar amplifier brands working with the top instrument builders, artists and retailers. Using their Objet 3D printer they're able to rapidly create fully-functional guitar amplification device prototypes.
These parts are so realistic that their customers can't actually tell them apart from the real production parts!
Example Parts
Take a look at example models created with the Objet Eden260VS:
3D Printer Services
3D Printing Productivity and maintenance with Javelin services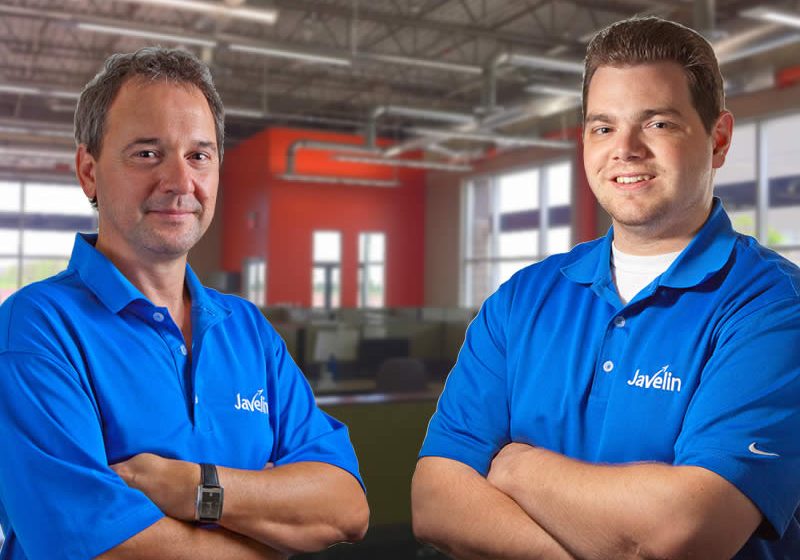 Technical Support
With our 3D Printer Subscription Service, you have access to extensive help from our 3D Printing experts. Which will enhance your hardware investment and guide you through development challenges.
Benefits
Live Technical Support from our certified support team.
Onsite Support to solve your technical issue right on your machine.
Regular Communication of 3D printer software updates and technical tips and tricks.
Learn about our 3D Printer Subscription Service »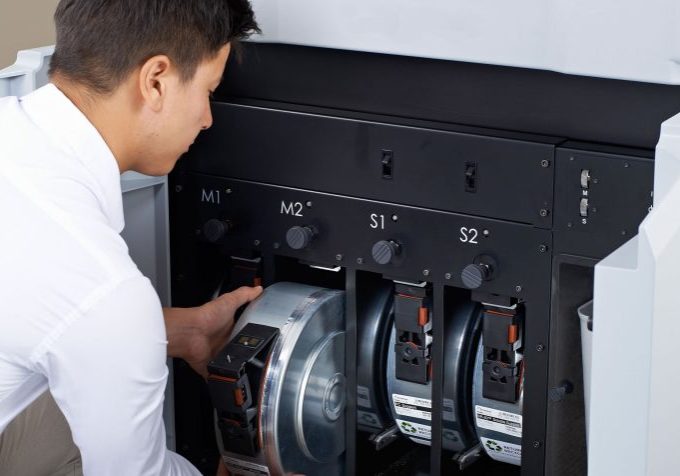 Maintenance & Materials
When you purchase a new 3D printer from Javelin, our service contracts give you predictable maintenance costs and simplified purchasing cycles for spare parts, service and consumables/material.
Advantages
Annual onsite service of your machine
Get replacement 3D printer materials and parts directly from us
Exclusive pricing for Education
Contact us to learn more about educational pricing and maintenance contracts for educational institutions.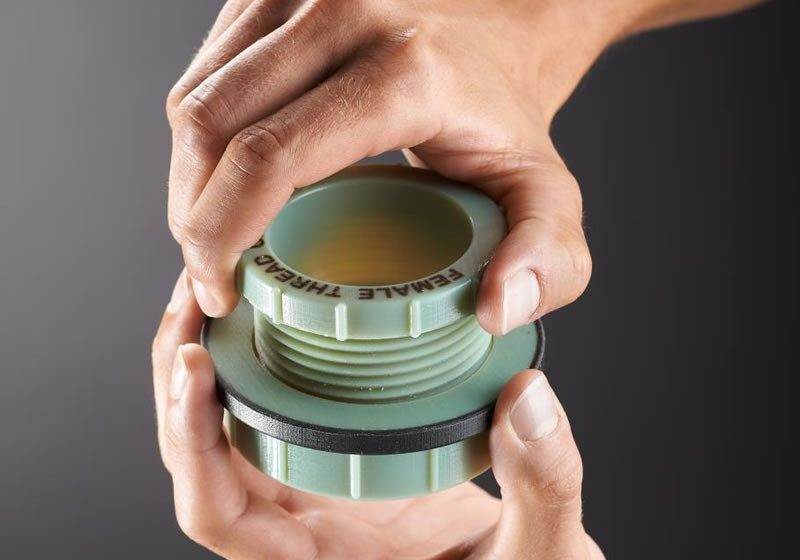 3D Printer Training
Our exclusive 3D Printing training and mentoring will show you how to optimize and 3D Print your 3D models more cost effectively to become an Additive Manufacturing expert:
Features
Learn how to print Your 3D designs with confidence
Understand 3D printing technology and material usage
Reduce your 3D printing time and costs
Is the Objet Eden260VS right for you?
Call us free at  1-877-219-6757  and get your questions answered