Take a look at the Objet350/500 Connex3
Colour Multi-material 3D printer:
Triple Jetting 3D Printer
With the ability to 3D print the full range of Digital Materials including colour, the Objet350 and Objet500
Connex3™ 3D Printers create parts with the precision, look and feel of real production parts using best-in-class versatility.
Print parts with multiple properties, and choose from a wide range of material properties, from rubber to rigid, transparent to opaque, neutral to vibrant, and standard to bio-compatible.
Objet350/500 Connex3 Key Features
Create parts with the precision, look and feel of real production parts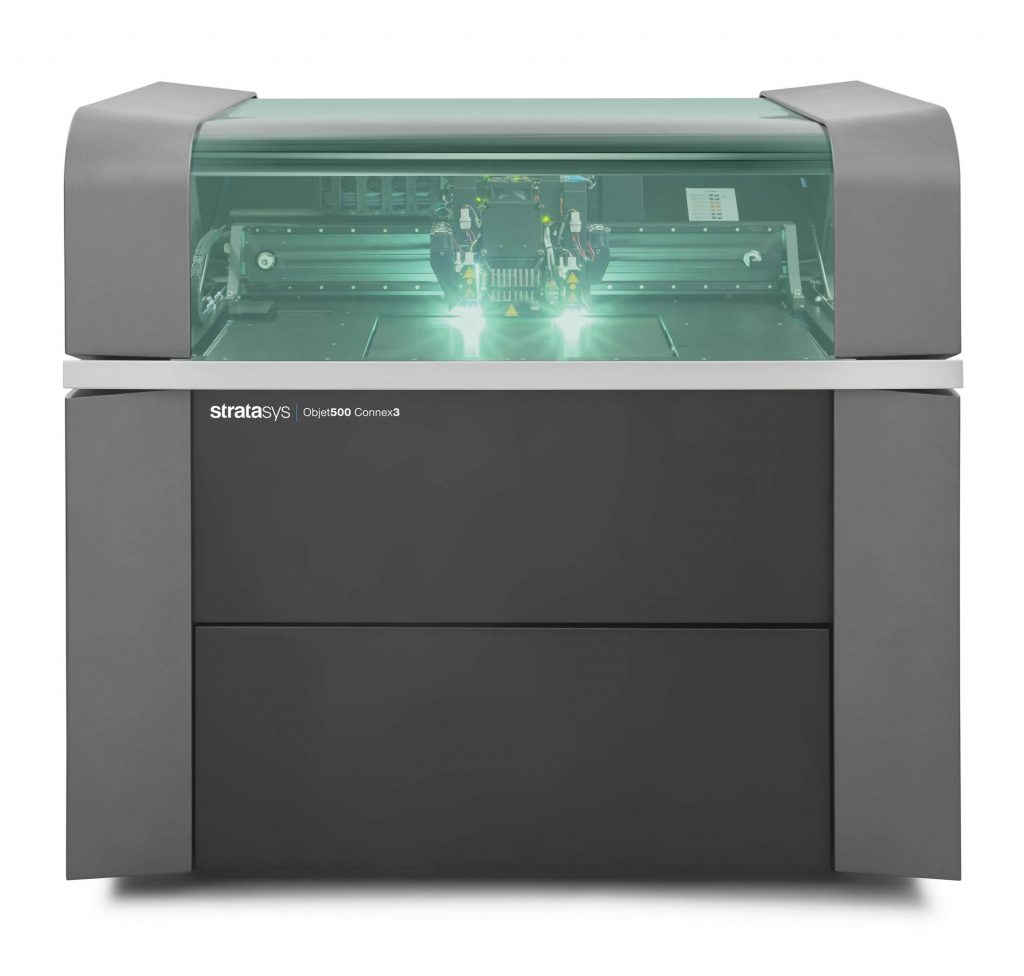 An unrivalled range of over 180 materials to simulate diverse mechanical and physical properties, from rubber to rigid; opaque to transparent; and standard to ABS-grade engineering plastics.
With extensive true-to-life colour options, you can integrate vibrant colours into multi-material models. No other 3D printer offers this level of final product realism.
Microscopic drops are jetted in super-thin layers of just 16 microns (0.0006 inch), producing ultra-smooth surfaces regardless of geometric complexity.

Objet350/500 Connex3 Specifications
Multi-colour, multi-material or versatility? Choose all three for your office.
System Specifications
Model Materials
Rigid Opaque: VeroPureWhite™, VeroWhitePlus™, VeroBlackPlus™, VeroGray™, VeroBlue™, VeroCyan™, VeroMagenta ™, VeroYellow™, VeroMagentaV™, VeroYellowV™
Rubber-like: Agilus30 ™, TangoPlus™, TangoBlackPlus™, TangoBlack™, TangoGray™
Transparent: VeroClear™ and RGD720
Simulated Polypropylene: Rigur™ and Durus™
High Temperature
Bio-compatible
Digital Materials
Digital ABS Plus™ and Digital ABS2 Plus™ in ivory and green
Hundreds of vibrant, repeatable colours in opaque and translucent
Rubber-like blends in a range of Shore A values and colour
Simulated polypropylene materials with improved heat resistance
Material Options
Over 1,000
Maximum Materials per Part
82
Support Material
SUP705 (WaterJet removable)
SUP706 (soluble)
Maximum Build Size (XYZ)
Objet350: 342 x 342 x 200 mm (13.4 x 13.4 x 7.9 in.)
Objet500: 490 x 390 x 200 mm (19.3 x 15.4 x 7.9 in.)
System Size and Weight
1400 x 1260 x 1100 mm (55.1 x 49.6 x 43.4 in.); 430 kg (948 lbs.)
Material Cabinet: 330 x 1170 x 640 mm (13 x 46.1 x 26.2 in.); 76 kg (168 lbs.)
Resolution
X-axis: 600 dpi; Y-axis: 600 dpi; Z-axis: 1600 dpi
Accuracy
Up to 200 microns for full model size (for rigid materials only, depending on geometry, build parameters and model orientation)
Minimum Layer Thickness
Horizontal build layers as fine as 16 microns (.0006 in.)
Build Modes
Digital Material: 30-micron (.001 in.) resolution
High Quality: 16-micron (.0006 in.) resolution
High Speed: 30-micron (.001 in.) resolution
Software
Objet Studio™ intuitive 3D printing software. Compatible with GrabCAD Print for use with job reports, scheduling and reports monitoring.
Workstation Compatibility
Windows OS
Network Connectivity
LAN - TCP/IP
Operating Conditions
Temperature 18-25°C (64-77°F); relative humidity 30-70% (non-condensing)
Power Requirements
110-240 VAC 50/60Hz; 1.5 kW single phase
Regulatory Compliance
CE, FCC
Objet350/500 Connex3 Benefits
Stratasys makes it simple to build high-quality, accurate 3D models.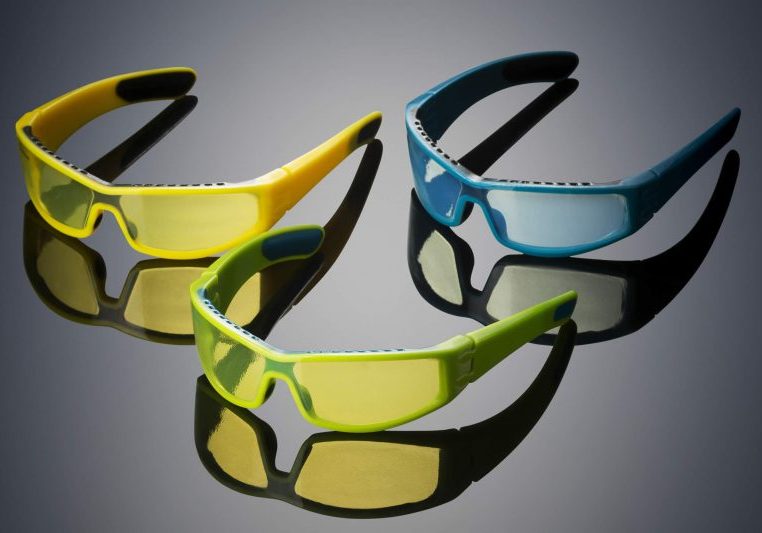 Wide range of material properties
The Connex3 boasts the widest range of material properties for its class, from rigid to flexible,  transparent to opaque, neutral to vibrant, standard to bio-compatible and durable to high temperature.
With Connex3, incorporate dozens of colours into one prototype, from vivid opaque to stained glass-like translucent, with hundreds of blended hues in between.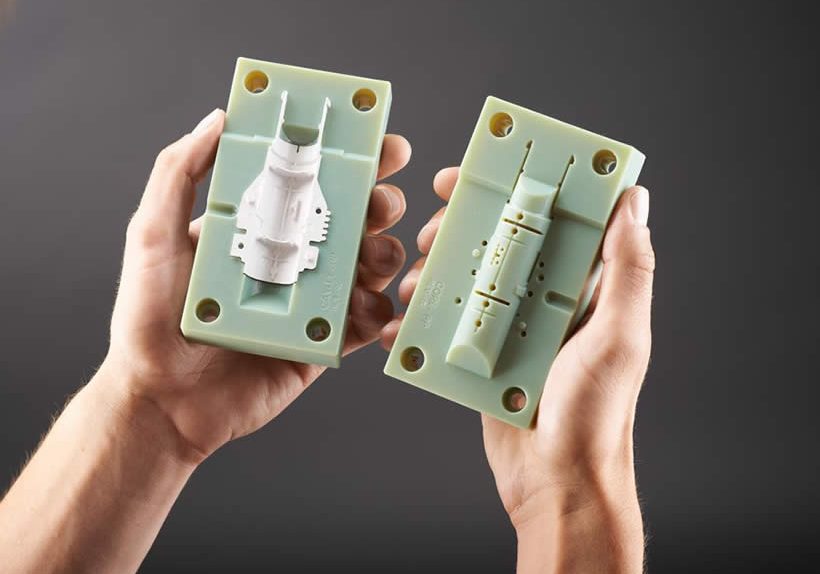 Prototype Parts
Enjoy building prototypes with fine feature quality – including 16-micron high resolution – that provides high detail and smooth surfaces to create brilliant, precise 3D models that will wow your audience.
3D print custom jigs, assembly fixtures and gauges and tooling with ultra-fine accuracy and smooth surfaces quickly and easily – no assembly required for parts with multiple materials.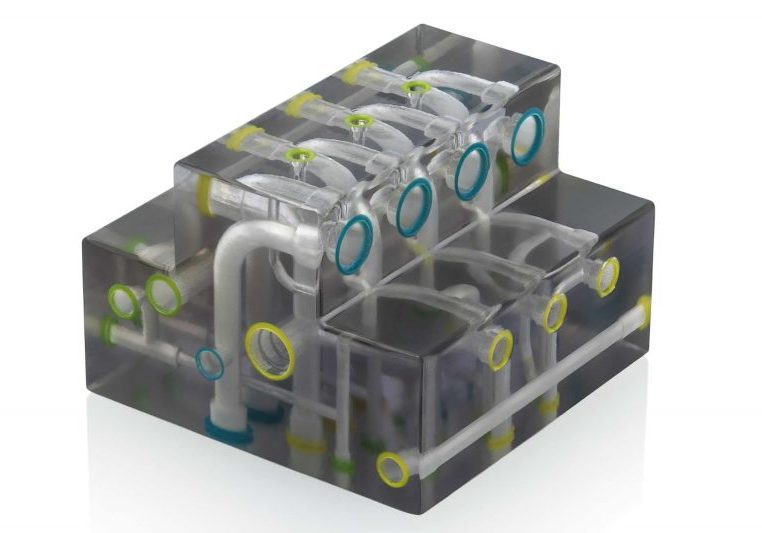 Print complex & delicate features
Along with the selected model material, the 3D printer features two support material options: SUP705, removed with a WaterJet; and SUP706, which is easily removed and soluble for automated post-processing and increased geometric freedom to print complex and delicate features and small cavities.
3D Printing Success
Learn how manufacturers are using Stratasys Connex 3D Printers
Take a look at the video to see five of the most popular applications and uses for Connex multi-material 3D printers.
Including fast, effective blow molding tools, more efficient injection molding tools, rubber-like fixtures, grips and over-molding, vibrant colour prototyping, and more.
Example Parts
Take a look at example models created with the Objet350/500 Connex3:
3D Printer Services
3D Printing Productivity and maintenance with Javelin services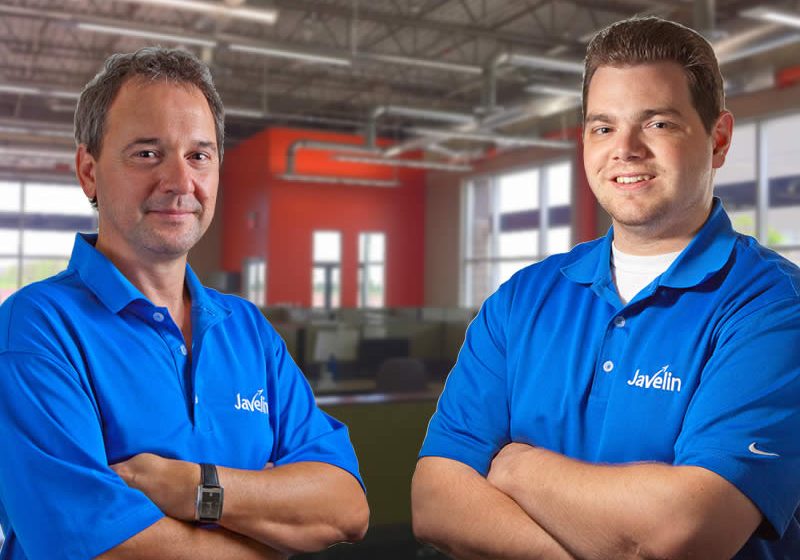 Technical Support
With our 3D Printer Subscription Service, you have access to extensive help from our 3D Printing experts. Which will enhance your hardware investment and guide you through development challenges.
Benefits
Live Technical Support from our certified support team.
Onsite Support to solve your technical issue right on your machine.
Regular Communication of 3D printer software updates and technical tips and tricks.
Learn about our 3D Printer Subscription Service »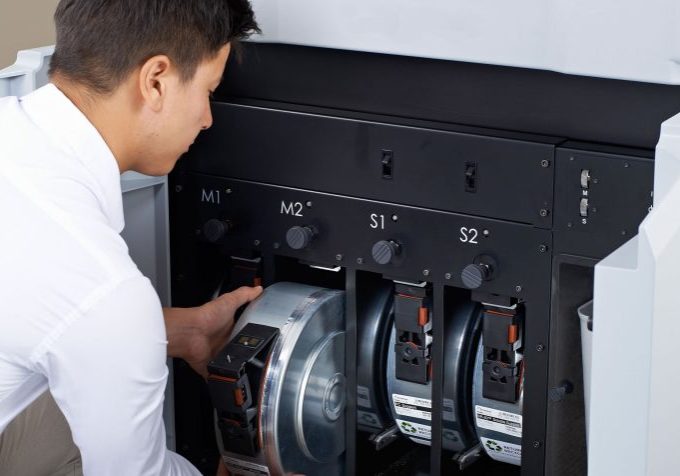 Maintenance & Materials
When you purchase a new 3D printer from Javelin, our service contracts give you predictable maintenance costs and simplified purchasing cycles for spare parts, service and consumables/material.
Advantages
Annual onsite service of your machine
Get replacement 3D printer materials and parts directly from us
Exclusive pricing for Education
Contact us to learn more about educational pricing and maintenance contracts for educational institutions.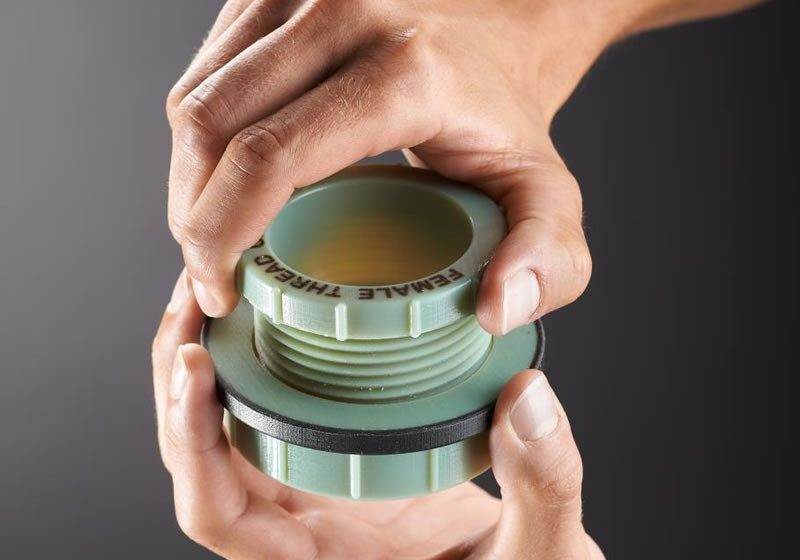 3D Printer Training
Our exclusive 3D Printing training and mentoring will show you how to optimize and 3D Print your 3D models more cost effectively to become an Additive Manufacturing expert:
Features
Learn how to print Your 3D designs with confidence
Understand 3D printing technology and material usage
Reduce your 3D printing time and costs
Is the Objet350/500 Connex3 right for you?
Call us free at  1-877-219-6757  and get your questions answered