Take a look at 3D Printing for the Medical Industry
3D Print Medical Models with ease
Unmatched realism
The Stratasys J750 Digital Anatomy Printer brings medical models to life with incredible realism that accurately represents both the appearance and response of human tissue.
Whether for surgeon training or testing new medical devices, these models provide unmatched clinical versatility and reduce the costs and inconveniences of cadaver and animal labs.
Visual Model
For Medical Demonstration
This heart model printed with rigid Vero™ materials highlights the J750 Digital Anatomy Printer's ability to produce anatomical models with fine details using multiple colors and materials, texture gradients, transparencies and durometers.
Functional Model
For Surgeon Training and Device Testing
This heart model features functioning cords, annulus, and valves with leaflets, created with the J750 Digital Anatomy Printer's cardiac application. It combines the ultra-soft TissueMatrix™ material with Agilus30™ to mimic the feel and response of myocardium, giving realistic haptic feedback during device insertion and deployment.
Stratasys J750 Digital Anatomy Key Features
The New Standard in Medical Modeling

The J750 Digital Anatomy Printer takes PolyJet™ technology to the next level. Use its capabilities to create models with an incredible array of fine details and minute structures that look, feel and function like actual human tissue, with true haptic feedback. And do all of this in a single print operation with minimal to no finishing steps like painting, sanding or assembly.
The J750 Digital Anatomy printer lets you maintain a digital inventory and print models on demand when you need them.
Because the J750 Digital Anatomy printer allows you to produce anatomies that feel and behave like the real thing, it reduces the necessity for animal and cadaver labs allowing you to test and train anywhere. That means a reduction in training and procurement costs. It also means improved ethical practice, because it minimizes the use of animals for device testing and surgical training.
Combine three new base materials exclusive to the J750 Digital Anatomy Printer to form over 100 unique digital materials. Use the proprietary validated applications offered to mimic human cardiac and vascular anatomy from actual patient scans. Select from a range of anatomical details and tissue properties to integrate into your model.
Construct heart models with functional cords, annulus, valves and calcifications. Vary compliance in vascular models to replicate both healthy and diseased vessels.
Take the guesswork out of material selection. Choose the anatomy, and the materials are automatically selected for you. You can also adjust the degree of each tissue attribute desired. The gel-like support material can be removed with little or no effort from complex structures, like small blood vessels with internal diameters and wall thicknesses as low as 1.0 mm, making post-processing quick and easy.

Stratasys J750 Digital Anatomy Specifications
Unparalleled 3D printing versatility
Feature
Specification
Model Materials
Vero™ family of opaque materials including neutral shades and vibrant VeroVivid™ colours
Agilus30™ families of flexible materials
Transparent VeroClear™
TissueMatrix
BoneMatrix
Digital Model Materials
Unlimited number of composite materials including:
Workstation Compatibility
Windows OS
Network Connectivity
LAN - TCP/IP
System Size and Weight
1400 x 1260 x 1100 mm (55.1 x 49.6 x 43.4 in.); 430 kg (948 lbs.)
Material Cabinet: 670 x 1,170 x 640 mm (26.4 x 46.1 x 25.2 in.);
152 kg (335 lbs.)
Operating Conditions
Temperature 18-25 °C (64-77 °F); relative humidity 30-70% (non-condensing)
Power Requirements
100–120 VAC, 50–60 Hz, 13.5 A, 1 phase
220–240 VAC, 50–60 Hz, 7 A, 1 phase
Regulatory Compliance
CE, FCC, EAC
Software
GrabCAD Print, including the optional add-on GrabCAD Voxel Print™
Build Size
490 x 390 x 200 mm (19.3 x 15.35 x 7.9 in.)
Build Modes
High Speed: up to 3 base resins, 27-micron (0.001 in.) resolution
High Quality: up to 6 base resins, 14-micron (0.00055 in.) resolution
High Mix: up to 6 base resins, 27-micron (0.001 in.) resolution
Accuracy
Typical deviation from STL dimensions, for models printed with rigid materials, based on size: under 100 mm: ±100μ; above100 mm: ±200μ or ± 0.06% of part length, whichever is greater.
Please refer to material-specific spec sheets for accuracy estimates.
Support Materials
SUP705 (WaterJet removable)
SUP706 (soluble)
GelMatrix (waterjet removable)
Stratasys J750 Digital Anatomy Benefits
Lets you build, accurate, repeatable parts faster than ever before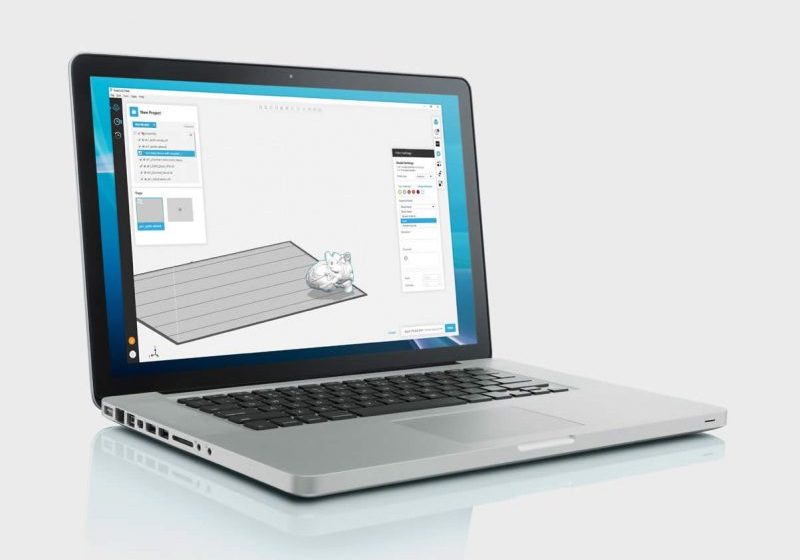 Smarter Software
The J750 Digital Anatomy Printer uses GrabCAD Print™ Digital Anatomy software specifically designed for medical applications. Its preset anatomical settings and unique ability to accommodate these digital materials make producing lifelike anatomical models easy.
The unique voxel-based engine automatically generates your model's minute structures, enhancing both visual and tactile realism.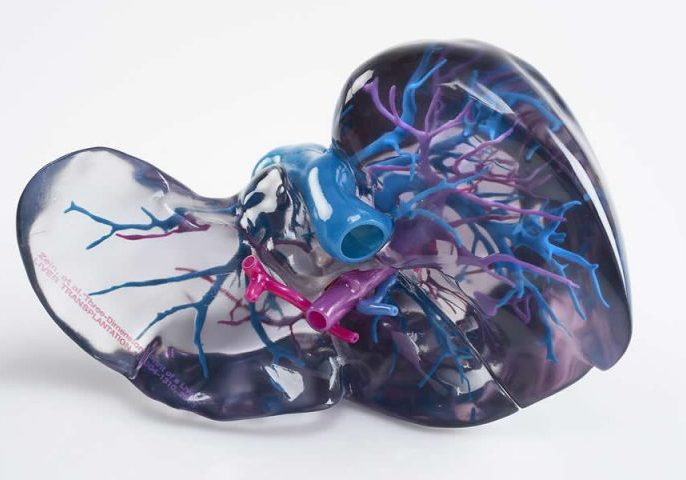 More versatility
Take advantage of the versatility offered by the J750 Digital Anatomy Printer. Use the 100+ anatomical presets or when full color capabilities are desired over biomechanical properties, select from over 500,000 colours. Define transparencies. Determine textures and finishes. Create an end product that's as close to the real thing as possible.
With PolyJet technology and multi-material capabilities built-in, you can 3D print prototypes or anatomical models in the most intricate detail.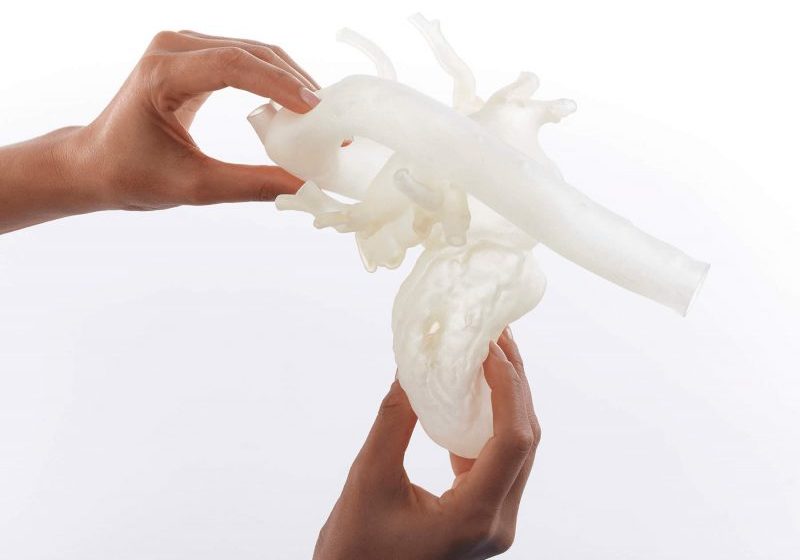 Feel the difference
Animal, cadaver and synthetic models can't always accurately represent targeted pathology. J750 Digital Anatomy 3D Printer comes with three unique digital materials and anatomical pre-sets that provide ultra-realistic anatomical simulation and biomechanical realism — resulting in a model that feels and behaves like the real thing. Create the anatomy you need and mimic specific clinical environments for enhanced learning and development.
Stratasys J750 Digital Anatomy Resources
Learn how medical designers and practitioners are using multi-material colour 3D printers
Stratasys J750 Digital Anatomy Example Parts
Take a look at example models created with the colour machine
3D Printer Services
3D Printing Productivity and maintenance with Javelin services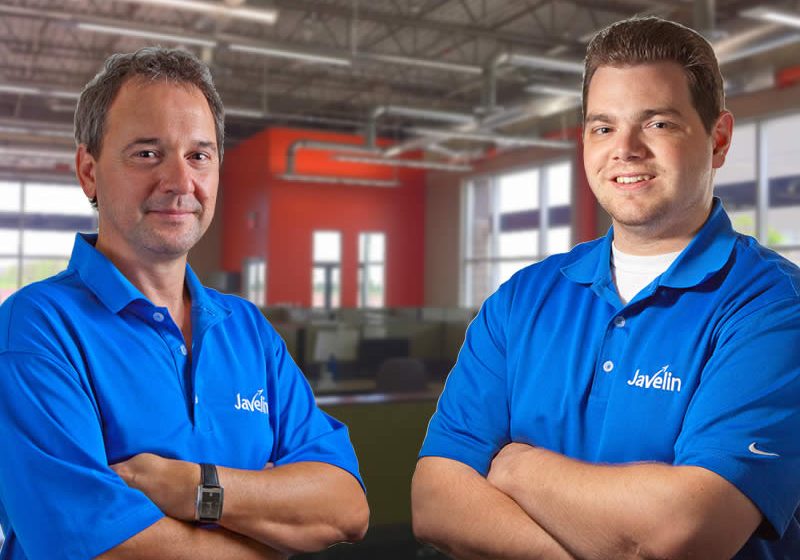 Technical Support
With our 3D Printer Subscription Service, you have access to extensive help from our 3D Printing experts. Which will enhance your hardware investment and guide you through development challenges.
Benefits
Live Technical Support from our certified support team.
Onsite Support to solve your technical issue right on your machine.
Regular Communication of 3D printer software updates and technical tips and tricks.
Learn about our 3D Printer Subscription Service »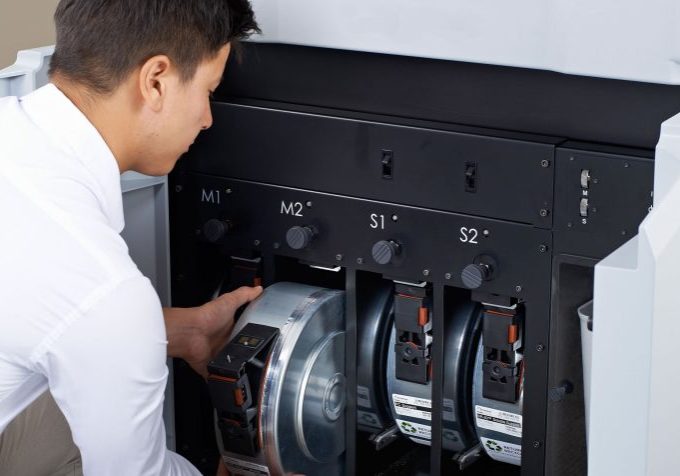 Maintenance & Materials
When you purchase a new 3D printer from Javelin, our service contracts give you predictable maintenance costs and simplified purchasing cycles for spare parts, service and consumables/material.
Advantages
Annual onsite service of your machine
Get replacement 3D printer materials and parts directly from us
Exclusive pricing for Education
Contact us to learn more about educational pricing and maintenance contracts for educational institutions.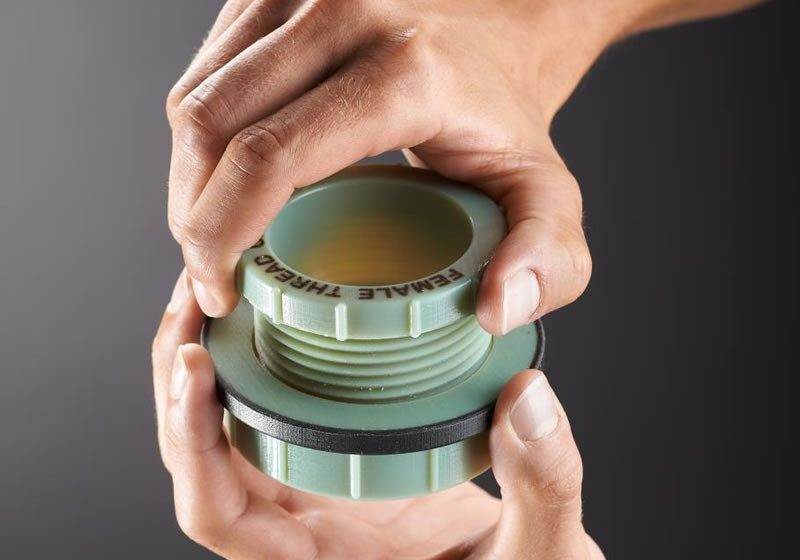 3D Printer Training
Our exclusive 3D Printing training and mentoring will show you how to optimize and 3D Print your 3D models more cost effectively to become an Additive Manufacturing expert:
Features
Learn how to print Your 3D designs with confidence
Understand 3D printing technology and material usage
Reduce your 3D printing time and costs
Is the Stratasys J750 Digital Anatomy right for you?
Call us free at  1-877-219-6757  and get your questions answered