Education Solutions
Proven 3D design and 3D printing tools for Teaching and Learning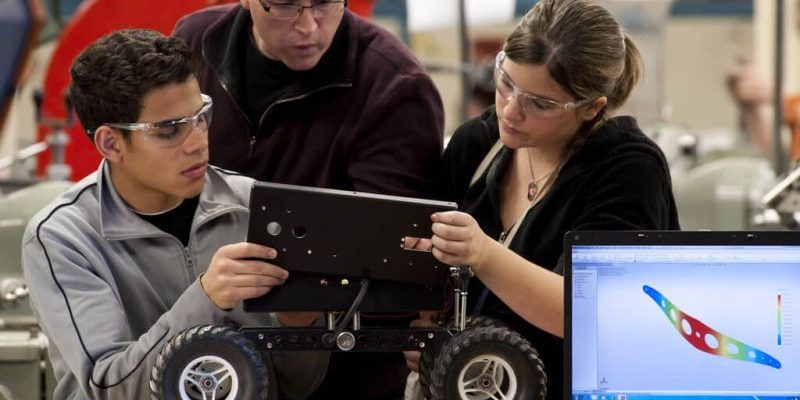 Technology & Process Solutions
Javelin's SOLIDWORKS integrated 3D software, curriculum, and lessons make design development easy to learn, easy to teach, and exciting to use.
Our education industry technology is designed for:
Software for Researchers

The SOLIDWORKS Research License gives researchers the latest in SOLIDWORKS design and science engineering technology, while connecting them with other users.

Software for Educators

Featuring software plus a full curriculum and interactive courseware, SOLIDWORKS® Education Edition is an all-inclusive resource for teaching 3D mechanical CAD, electrical CAD, design validation (FEA/CFD), and communication.

Software for Students

With SOLIDWORKS skills, students have a clear advantage in engineering and industrial design job markets. The easy-to-use SOLIDWORKS Student Edition lets students sharpen their skills outside the classroom as they learn to design better products.
Additive Manufacturing Solutions
Stratasys 3D Printers empower educators to bring innovative technology into the classroom which inspires students to reach new levels of thinking.
Our additive solutions allows educators to:
Provide a Hands-on Experience

Using 3D printing is an exciting alternative to virtual modeling because students can actually see, hold and interact with their projects.

Offer STEAM Curriculum

An excellent match for STEAM (Science, Technology, Engineering, the Arts and Mathematics) curriculum projects at associate, undergraduate and graduate levels. Educators can increase engagement with exciting classroom projects.

Provide Industry Experience

The same 3D Printers in use at academic and technical institutions are also used by your students' future employers, like major manufacturers Magna, Honda, and Boeing.

Additive Manufacturing Education Solutions
Advanced materials and techniques for tooling production
Overview
Create a powerful learning combination at your school. Stratasys 3D Printers will empower you to bring innovative technology into the classroom which inspires students to reach new levels of thinking.
Stratasys 3D Printers are in schools in all provinces across Canada, serving more than 250,000 students. 3D printing is utilized across a wide variety of classrooms: Pre-engineering, engineering, drafting, architecture, CAD, archaeology, anthropology, biology and art. They are designed to engage elementary, high school and university students in STEAM and design-related fields. The use of 3D printing in the classroom will help students become college- and career-ready.
Why work with us
Javelin-Cimetrix Solutions is a leading provider of professional grade Additive Manufacturing (3D Printing) solutions serving academic and research institutions across Canada. We support all levels of education and the only Gold Level Stratasys Education Partner in Canada.
From middle schools to Universities, from community spaces to research labs, our objective is to provide the correct technology accompanied with ongoing support, and applications training to ensure long-term successful implementation of 3D Printing. Our ongoing commitment to education includes participation at many levels from intern placements to in-kind training, from team sponsorship to curriculum development.
Additive Manufacturing Applications
How do educators use 3D printers?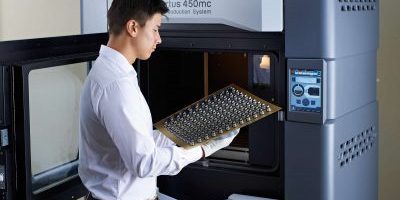 Production End-use Parts
Stratasys 3D Printers are ideal for low production runs as they build the most durable, stable, repeatable on-demand end-use parts in the industry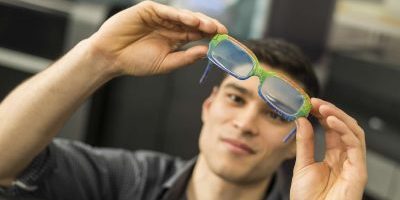 Concept Modeling
Concept modeling with a Stratasys 3D printer allows you to prove out your concept ideas as a one-off finished product within hours or days.

Why Stratasys 3D Printing for Education?
Recommended Education Machine
Smarter Prototyping for the classroom
The Stratasys F123 series offers educators new and improved features to save time and material. Incredible ease of use with both the hardware and the software means students don't need special 3D printing expertise.
Super quiet and classroom friendly. Reliable, consistent 3D printing with material made from a renewable resource ensures less waste.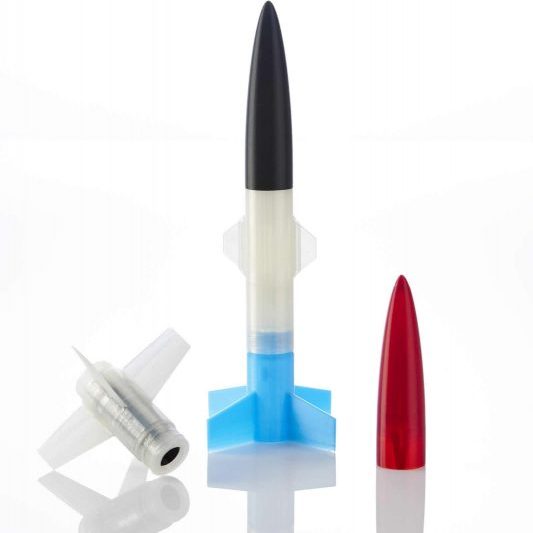 Economic 3D Printing
Many Stratasys 3D printers feature fast-draft mode to produce design concepts quickly and economically. Students can print twice as fast as standard build mode while consuming just a third of the material on average. For even more efficiency and savings, choose PLA. A thermoplastic made from renewable resources.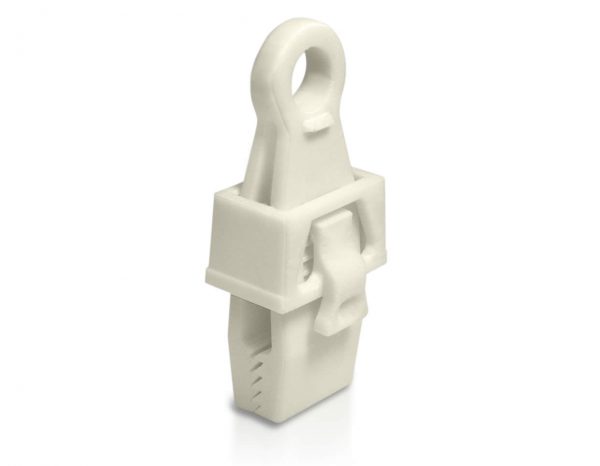 Easy for educators and students
Stratasys 3D printers are easy to operate and maintain for all experience levels. Minimal setup means you can plug and play to start 3D printing. The Stratasys 3D printers are classroom-ready. Auto-calibration ensures you spend less time troubleshooting and more time 3D printing. Fast and easy material swaps streamline the transition time between projects, so nothing slows you down.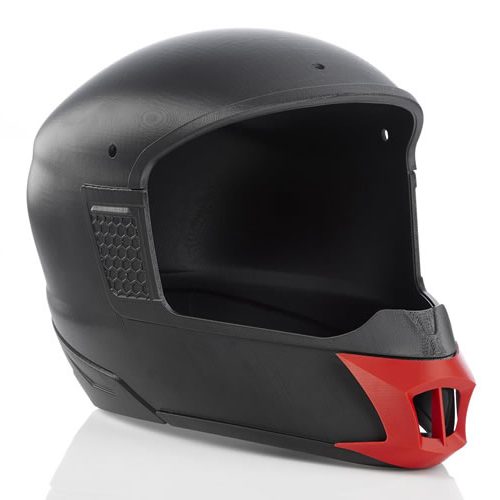 More Ways to Make
The Stratasys 3D printers offer a range of strength and layer resolution options to suit almost any learning application. 3D printers offer different materials, along with an easy-to-remove soluble support.
Its ability to accurately reproduce virtually any shape in real production plastics both inspires creativity and encourages problem solving. The versatility of 3D printing effortlessly adapts to many different classroom and student needs.
Featured Case Study
3D Printing Helps Students Create the Missing Piece
Toronto's York University School of Engineering 3D print their prototypes and realize a 30 to 50% cost saving over traditional CNC prototyping.
Having a 3D printer in their lab has inspired a new way of approaching projects for students.
Interested in an Education solution?
Call us free at  1-877-219-6757  and get your questions answered