High Tech Solutions
Innovate with design tools and additive manufacturing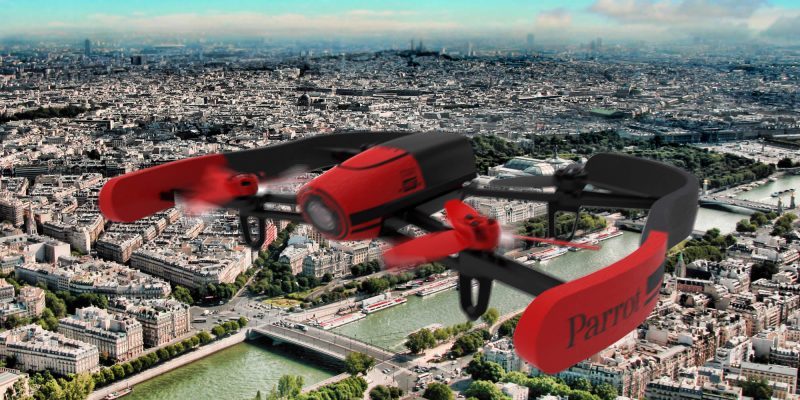 Technology & Process Solutions
SOLIDWORKS High Tech solutions provide critical capability to connect electronics and mechanical design teams with requirements and project management disciplines, and external partners.
Our solutions allow High Tech designers to:
Streamline IoT Design

The benefits of 3D design have now been expanded to include solutions for connected devices. The SOLIDWORKS ecosystem allows you to design "smart products" without any boundaries because all tools for designing a mechatronic device now work in sync.

Integrated Mechatronics Design

To develop mechatronic solutions, you need a fully integrated electrical design package that fosters cooperation and collaboration between electrical and mechanical designers, as well as between the design, engineering, and manufacturing departments.

 
Communicate and Collaborate

High-tech companies need to be able to develop products that not only function properly, but are attractive to customers. You need a solution enabling you to communicate with customers better, and react faster to market needs in a single platform.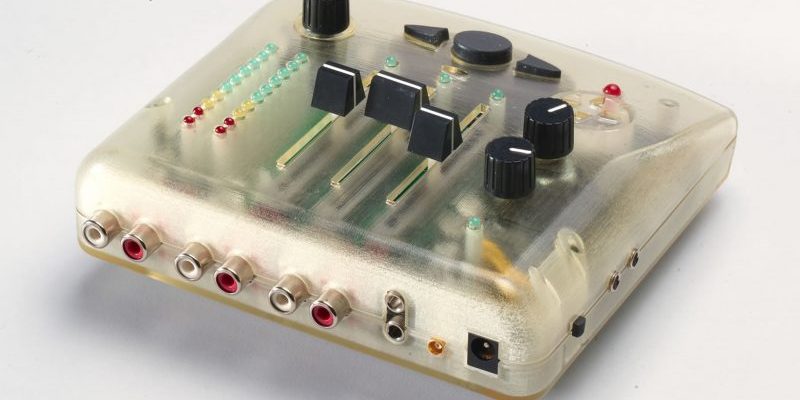 Additive Manufacturing Solutions
In the competitive world of high tech design, having an in-house 3D printing capabilities enhances collaboration, reduces time to market, and helps protect your innovative ideas until launch.
Our additive solutions help high tech product designers to:
Get to market faster

Get to market faster than the competition with speedier design cycles. Go from design to prototyping in hours, not days. Blaze through product improvement with rapid prototype revisions

Innovate

Allows product designers to produce any form they can imagine, in real space and time. Then test and revise at will.

Simplify Workflow

Get better results by removing steps and complexity from your workflow. By producing full-scale prototypes straight from CAD design, your design reviews go smoother with hands-on consumer insight that is more informed.

3D Print with Static-Dissipative Materials

3D print with thermoplastics that prevent a buildup of static electricity. Ideal for electronic products with circuit boards. High tech product manufacturers can expand the use of 3D printing onto the assembly line.
Customer Example
Nautel uses a combination of SOLIDWORKS products at every stage of production
Using a variety of products in the SOLIDWORKS family is meeting Nautel's unique needs in equipment design, testing, production, deployment, servicing, marketing, and sales.
Global transmitter manufacturer Nautel run their business with SOLIDWORKS.

Additive Manufacturing High Tech Solutions
Advanced materials and techniques for prototyping
Overview
Designers, engineers, sales and marketing staff all utilize high tech 3D printed prototypes to better communicate the products aesthetics and performance.
Before a Cell Phone is held up to an ear, or a Black & Decker tool helps you improve your home, these products are ideas in the minds of designers and engineers. Prototyping gives them form and makes perfection possible.
The quickest way to get accurate prototypes is with 3D printing. Watch the video below to learn how it makes product design faster and better, and designers more confident.
3D Printing Technologies
3D printing allows high tech manufacturers to test for fit, form and function and in some cases test their designs in real world conditions.
Realistic appearance models are achieved with Stratasys PolyJet 3D printers which work with an extensive array of materials which include clear, flexible, rigid, rubber-like and with a full spectrum of vibrant colours. Make your design reviews and focus-group sessions more productive with lifelike prototypes.
When you need to build your prototypes in the same materials as your finished product, Stratasys offer patented FDM technology. FDM printers work with material such as ABSi, PC, PC-ABS and Nylon 12 to name a few. Save time and money by prototyping early in the design process
Additive Manufacturing Applications
How do High Tech engineers use 3D printers?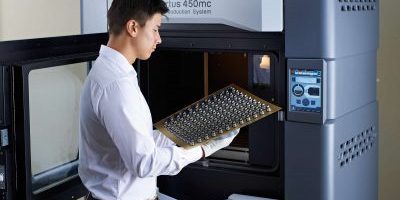 Production End-use Parts
Stratasys 3D Printers are ideal for low production runs as they build the most durable, stable, repeatable on-demand end-use parts in the industry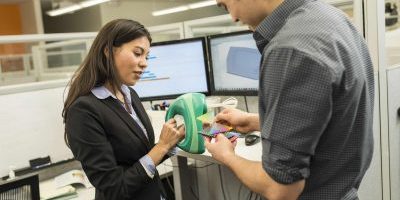 Rapid Prototyping
Rapid prototyping with a Stratasys 3D Printer helps companies turn great ideas into successful products faster than ever before by 3D printing your prototypes.

Why Stratasys 3D Printing for High Tech?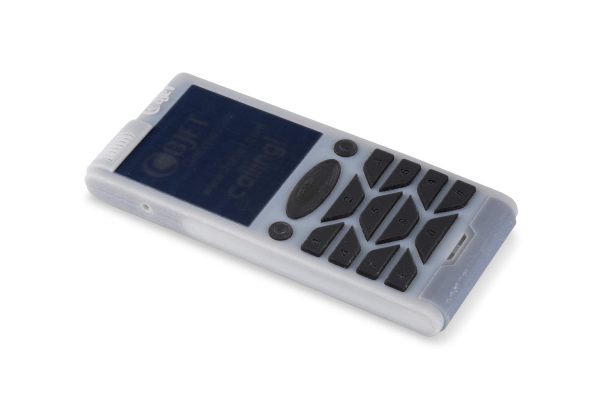 Make sure your Parts Fit Together
Fit, form & function tests is essential for the electronics design process, you need a system that can produce highly accurate, high-resolution parts.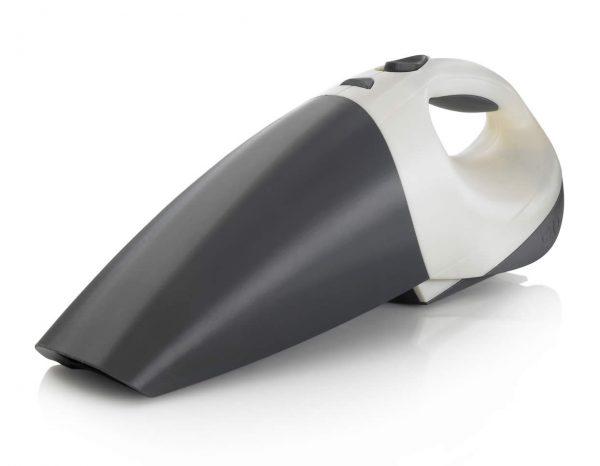 Create Life Like Prototypes
For prototypes built from production-grade thermoplastics, Stratasys offers patented Fused Deposition Modeling (FDM) Technology. FDM 3D printers work with ABS, PC and other thermoplastics, so you can build prototypes from the same material as the finished product. Get your concept off the starter's block in record time.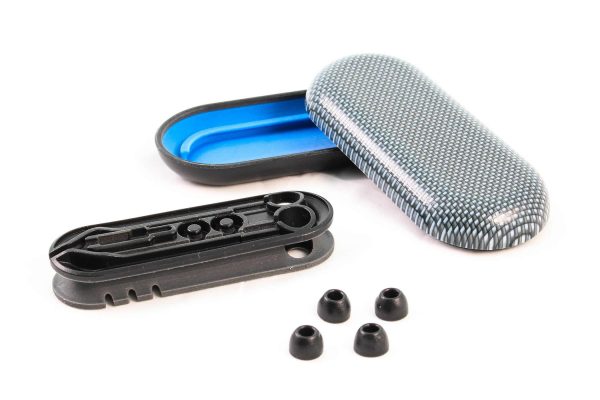 Experiment with Different Materials
For astonishingly realistic appearance in a 3D printed model, Stratasys PolyJet 3D printers work with an impressive array of materials including clear, flexible and rigid. Design reviews and focus-group sessions can be more productive with lifelike prototypes.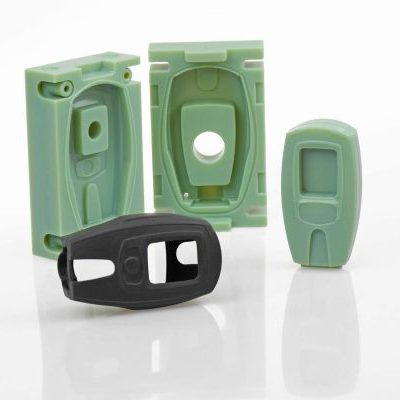 Expedite prototype tooling for testing
Create prototypes using the same processes and materials as your finished product. At a fraction of the cost of machining, you can 3D print smooth, accurate Digital ABS injection molds, tough polycarbonate forming patterns or detailed casting patterns.
Featured Case Study
Fishman use 3D Printing to test their designs
Fishman are able to rapidly create fully-functional guitar amplification device prototypes.
These parts are so realistic that their customers can't actually tell them apart from the real production parts!
Interested in a High Tech solution?
Call us free at  1-877-219-6757  and get your questions answered