What is the Artec Space Spider?
Artec Space Spider is a hand-held 3D scanner designed specifically for CAD users and perfect for reverse engineering, product design, quality control and mass production. Together with Artec Studio software, it is a powerful, desktop tool for designers, engineers and inventors of every kind.
How does it work?
Space Spider is a high-resolution 3D scanner based on blue light technology. It is perfect for capturing small objects or intricate details of large industrial objects in high resolution, with steadfast accuracy and brilliant colour.
The scanner's ability to render complex geometry, sharp edges and thin ribs sets the  technology apart. It is an ideal industrial 3D scanner for high resolution capturing of objects such as molding parts, PCBs, keys, coins or even a human ear, followed by the export of the final 3D model to CAD software.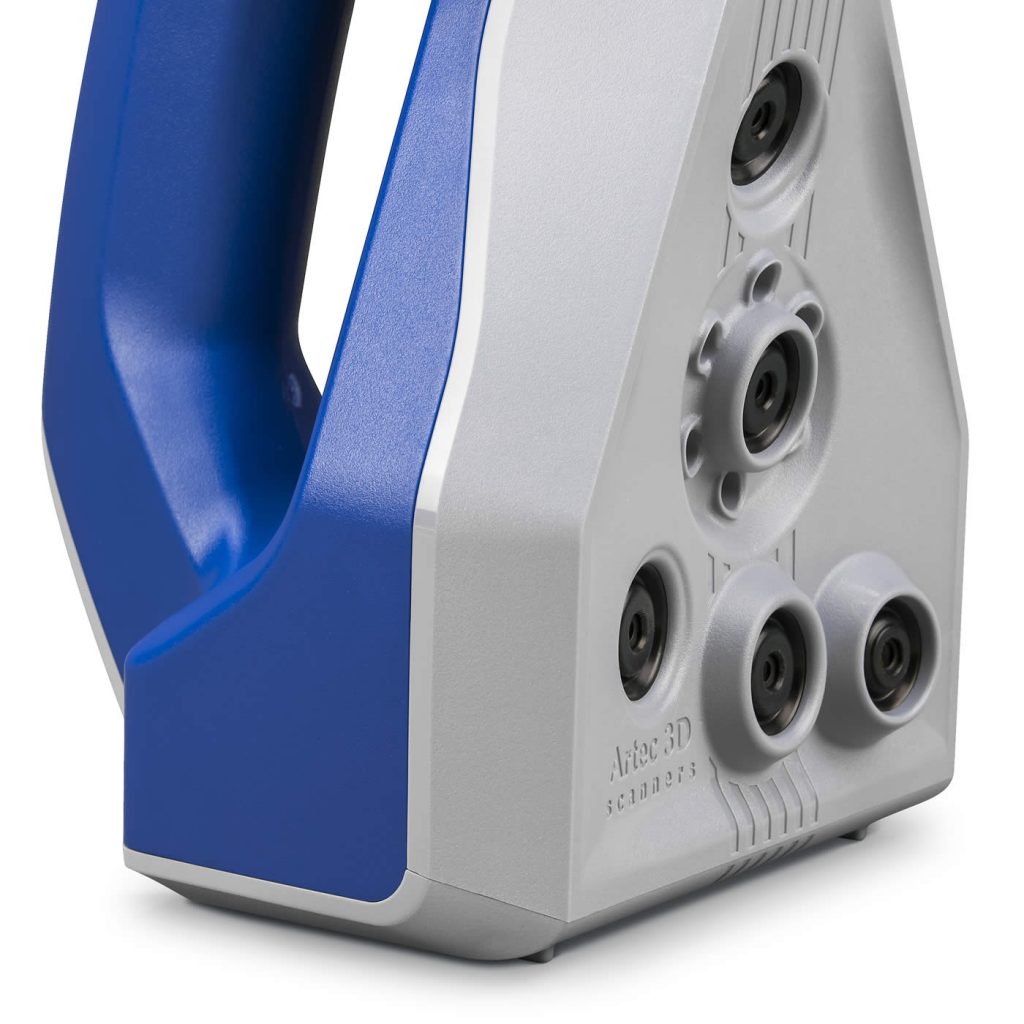 High accuracy does not have to be time consuming. Artec Space Spider process up to one million points per second!
Make extremely accurate 3D models of small industrial objects or sections of larger objects in fine detail
Capture the geometry of your items with astonishing precision. Space Spider can even render the ridges of your fingerprint!
Make full colour 3D replicas of your object
Connect the lightweight, 0.85kg 3D scanner to a battery pack, provides up to 6 hours of power.
The blue structured light technology used is absolutely safe for scanning people, as well as inanimate objects.
No need for preparation, just plug in the scanner and point it around the item as you would with a video camera.
For capturing larger objects, or for creating an automatic scanning system, several 3D scanners can be bundled and synced together.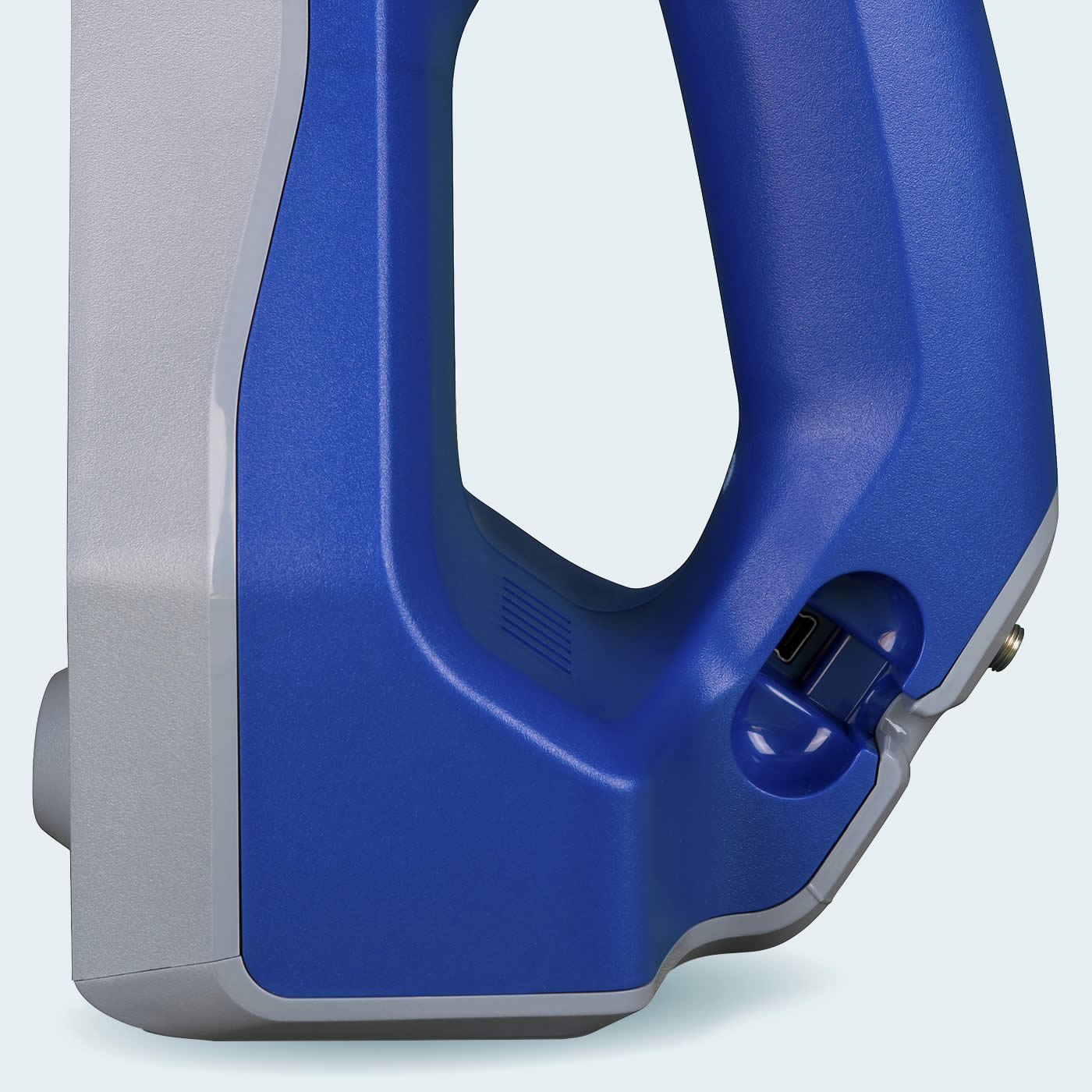 Specifications
Compare the Artec Space Spider to the Artec Eva 3D scanner
| | | |
| --- | --- | --- |
| Compare 3D Scanners | | |
Specification
Space Spider
Eva
3D resolution

, up to

Resolution is the ability of a scanning system to resolve detail in the object that is being scanned.

0.1 mm
0.5 mm
3D point accuracy

, up to

Accuracy is the ability of a measurement to match the actual value of the quantity being measured.

0.05 mm
0.1 mm
3D accuracy over distance, up to
0.03% over 100 cm
Colors
24 bpp
Texture resolution
1.3 mp
Light source
blue LED
flash bulb (no laser)
Working distance
0.2 – 0.3 m
0.4 – 1 m
Linear field of view, HxW @ closest range
90 × 70 mm
214 × 148 mm
Linear field of view, HxW @ furthest range
180 × 140 mm
536 × 371 mm
Angular field of view, HхW
30 × 21°
Video frame rate, up to
7.5 fps
16 fps
Exposure time
0.0005 sec.
0.0002 sec.
Data acquisition speed, up to
1 mln points / sec.
2 mln points / sec.
Multi-core processing
Yes
Output formats
3D formats
OBJ, PLY, WRL, STL, AOP, ASCII, Disney PTEX, E57, XYZRGB
Formats for measurements
CSV, DXF, XML
Common specifications
Space Spider
Eva
Weight
0.85 kg (1.9 lb)
Dimensions, HxDxW
190 × 140 × 130 mm
262 × 158 × 64 mm
Power consumption
12V, 24W
12V, 48W
Interface
1 × USB 2.0, USB 3.0 compatible
Processing capacity
40 mln triangles / 1 GB RAM
Requirements
Space Spider
Eva
Processor
Intel I5 or I7
Memory
18 GB
12 GB
Video cards
NVIDIA, AMD, or Intel
OS
Windows 7, 8, 10 – x64
Free disk space
300 MB for installation
"The Artec Space Spider met our accuracy requirements, is easy to use, and provided a very good solution for scanning small and medium-sized objects."
Frank Delgado, NASA Hybrid Reality and Advanced Operational Concepts Lab
NASA
"The resolution is killer. There isn't a scanner at that price range that can capture all the details that we found."
William Co, Owner
CoKreeate
"The Spider scanner makes scanning smaller objects like skulls or footprints highly practical. The quality of the geometry and texture is excellent and the capture time is very quick."
Eugene Liscio, 3D Forensic Analyst
Software
Revolutionary 3D scanning and data processing software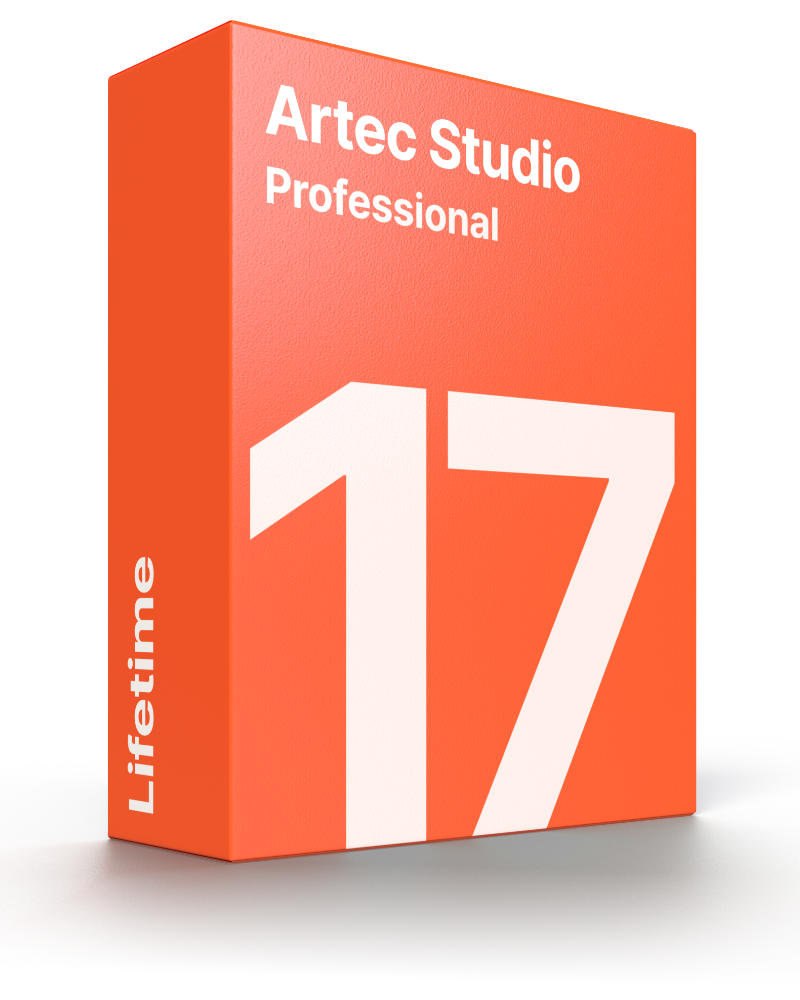 Creating 3D scanning masterpieces requires smart and powerful software to capture, process, analyze and edit data. Now anyone can achieve professional results with the most comprehensive and straightforward 3D scanning software on the market today.
User-friendly and intuitive interface for smooth, expertly guided 3D scanning
Quick and easy start-up process. No special positioning requirements, just point and shoot
Artec Studio software is compatible with tablets as well as 3D sensors, and together with the battery pack for the 3D scanner, you can easily create professional scans anytime and anywhere
Get high quality scans every time with a smart tracking system that ensures correct movement of the scanner and object capture
Stop or pause scanning and continue exactly from where you left off, with the smart
auto-continue feature
Achieve equally great results using both manual and Autopilot modes
Capturing data is easy with an Artec 3D Scanner
A 3 step automatic process using advanced software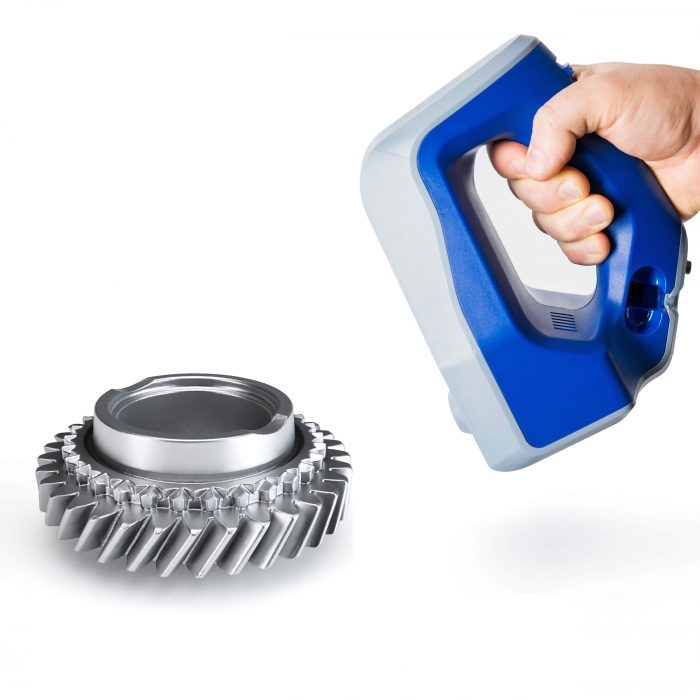 1. Scan the object
No need to prepare your object in advance, just point the 3D scanner and shoot in automatic mode.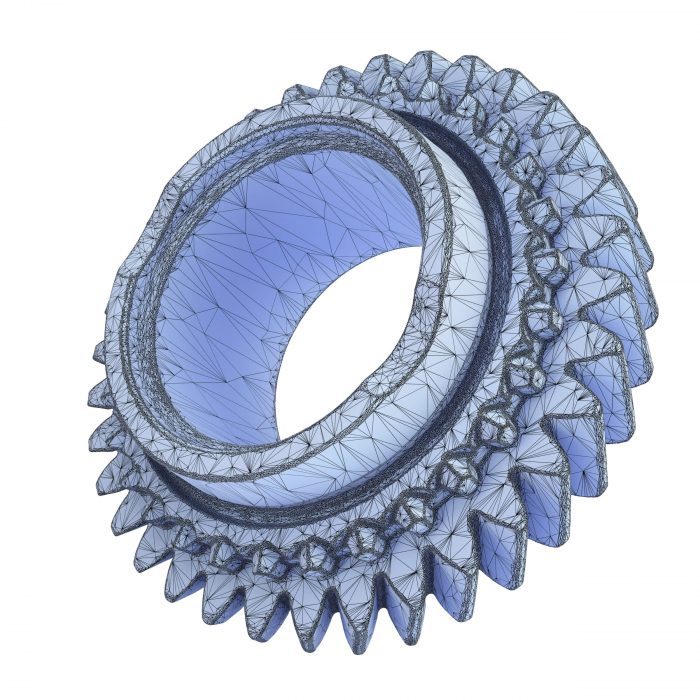 2. Fuse & Optimize
Optimize the size of your final file by reducing the number of polygons from millions to thousands while maintaining the high quality of the mesh.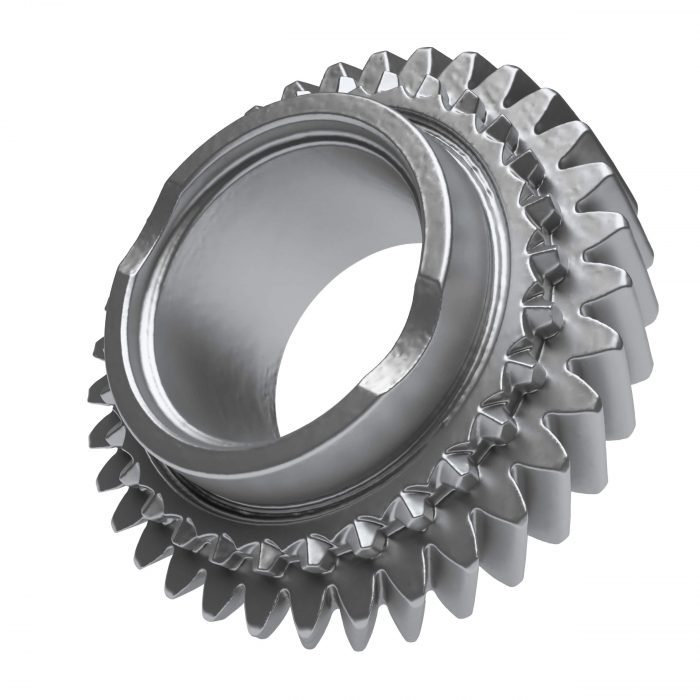 3. Texturize & Export
Add high quality texture to your model in no time! Export to a variety of different CAD systems including SOLIDWORKS.
Interested in an Artec Space Spider 3D Scanner?
Call us free at  1-877-219-6757  and get your questions answered