SOLIDWORKS Cloud Services
We help companies run SOLIDWORKS CAD and/or PDM on the cloud, connect remote workers, deliver better system performance. You could run SOLIDWORKS on any workstation or laptop with Javelin cloud services!
Javelin's Certified Amazon Web Service (AWS) and Microsoft Azure Experts provide cloud infrastructure and application migration solutions to small and medium sized businesses.
Javelin can help you to Plan, Design, Build, Migrate, Run, Operate, and Optimize SOLIDWORKS on the cloud. For any stage of your cloud planning, adoption, or management process, you can rely on the Javelin Team to help you achieve your goals.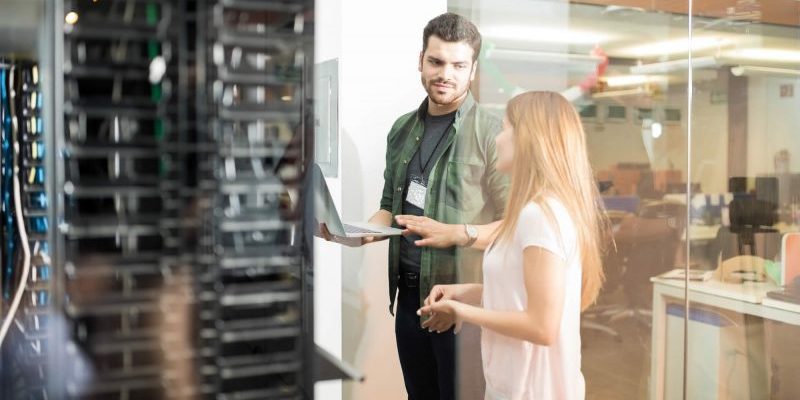 Cloud Solution
Certified Services you can rely on
Expert advice for the selection of AWS or Azure Services
Connect your existing Network Infrastructure to Azure or AWS
Installation and Setup of your chosen Cloud Solution
System Health Check and Disaster Recovery Testing
Help to run SOLIDWORKS Desktop and/or PDM Standard or Professional on the Cloud
Improve SOLIDWORKS workstation performance with virtual machines and fast VPN services
Choose a SOLIDWORKS Cloud Service
Evaluate, Setup and Support your Cloud Based Systems
SOLIDWORKS PDM Cloud Installation
½ day service
For customers that need help with the Cloud side of the PDM installation (for customers that don't have cloud administrators on staff). Javelin Cloud and SOLIDWORKS PDM Services Team will provide you with the full PDM Cloud installation and network configuration that best suits your needs.
Public Cloud configuration and build out (SQL, PDM database and PDM Archive in place)
Configure notification services where applicable
Configure Public Cloud VPC for Delivery of PDM SMTP Notifications to OnPrem SMTP Server (if applicable for customers using PDM Pro)
Create Cloud Alarms & Alerts for Cloud Services
Public Cloud Backup Configuration (Cloud environment snapshot and MSSQL database(s) and PDM archive)
Note: This is paired with a SOLIDWORKS PDM Implementation service. If you are planning to move an existing PDM system to the Cloud then additional server move services will be required. Additional consulting time may be required if the service exceeds ½ day.
Javelin Cloud Network Configuration
½ Day Service (depending on complexity)
Customers wanting to move to Cloud Services will need to build connections for the network. The Javelin team can build a seamless connection between Public Cloud and your current network infrastructure. The service includes:
Detailed infrastructure analysis

Switching and Routing
Network Speeds and Capacity
VPN Appliances
External Bandwidth Availability
Firewall Configurations
Static Route configurations

VPC and Network Creation
VPN Selection and Configuration
Site-to-Site IPSec VPN tunnel creation (if applicable)
Network communication testing and verification
Client VPN creation (if applicable)
DNS Configuration
Routing Configuration
Firewall Configuration
Cloud Services
On an hourly basis
There are a number of IT services that our experts can provide you, these include:
VPN Consulting Services
Remote Desktop Tools Support
Office 365 Administration
PDM Administration
Public Cloud Administration
Network Administration and Consultation
Custom Built Proof of Concept testing
Setup of a cloud-based CAD workstation (such as SOLIDWORKS) featuring an Nvidia Tesla graphics processor
Javelin Cloud SOLIDWORKS Workspaces Implementation
½ day Service
Everything you need to take your SOLIDWORKS workstations to the cloud! Use your SOLIDWORKS CAD software on Amazon AWS Workspaces, a Virtual Desktop solution for hardware 3D accelerated applications:
AWS Workspaces and AWS Directory Creation or connection to existing Microsoft AD via AWS AD Connector
Creation and testing of Workspace Images and Bundles
Software installation and testing (SOLIDWORKS, Others if necessary)
Workspaces user creation and invites
End user support and training for Workspaces client installation and operation
Disaster Recovery Validation Service
2 day Service
Testing of backup systems to avoid major problems, typically includes 1 day to recreate, and 1 day testing.
Verify consistency of backup data
Recreate PDM environment and restore data
Connect simulated client machines and test restored data
Provide reporting on results
Recommended annually
Javelin Cloud Health Check
½ day Service
Analyze your existing system and provide you with a report. The service includes:
On demand checkups (scheduled in advance as required)
EC2 resource usage analysis
Network usage analysis
EBS Storage usage
Our team will also provide you with recommendations for upgrade/downgrade of EC2, EBS, or other Amazon resources.
Benefits
Why choose Javelin Cloud Services for your business
Getting the right System
Choosing the right Cloud System can be a challenge, our Cloud Experts will advise you on how your PDM system should be used and configured. So you can make the right decision on the best system to fit your business needs.
Certified Setup & Guidance
Gain confidence in the knowledge that a Certified AWS Expert with years of experience will be implementing your system. You will receive recommendations and advice on the configuration that best suits your requirements.
AWS Systems
When you need computer power and content delivery AWS services provides you with sophisticated systems with increased flexibility, scalability and reliability.
Need help with your Cloud System?
Call us free at  1-877-219-6757  and speak to an expert