What is the Artec Eva Lite?
Eva Lite is the budget version of the bestselling white light Artec Eva 3D scanner. It features the same accuracy specs, but with reduced functionality:
Eva Lite provides geometry only tracking and capture. Does not capture texture or colour.
How is it used?
This affordable 3D scanner can be used for making high quality textureless 3D scans when scanning geometrically rich objects, such as the human body.
This makes Eva Lite an attractive and inexpensive option for healthcare clinics with a limited budget or indeed anyone who is interested in purchasing a professional white light 3D scanner with minimal funds.
Additionally, since Eva Lite does not capture colour, it collects significantly less data. As a result, it is less power hungry and can be combined with a more affordable computer.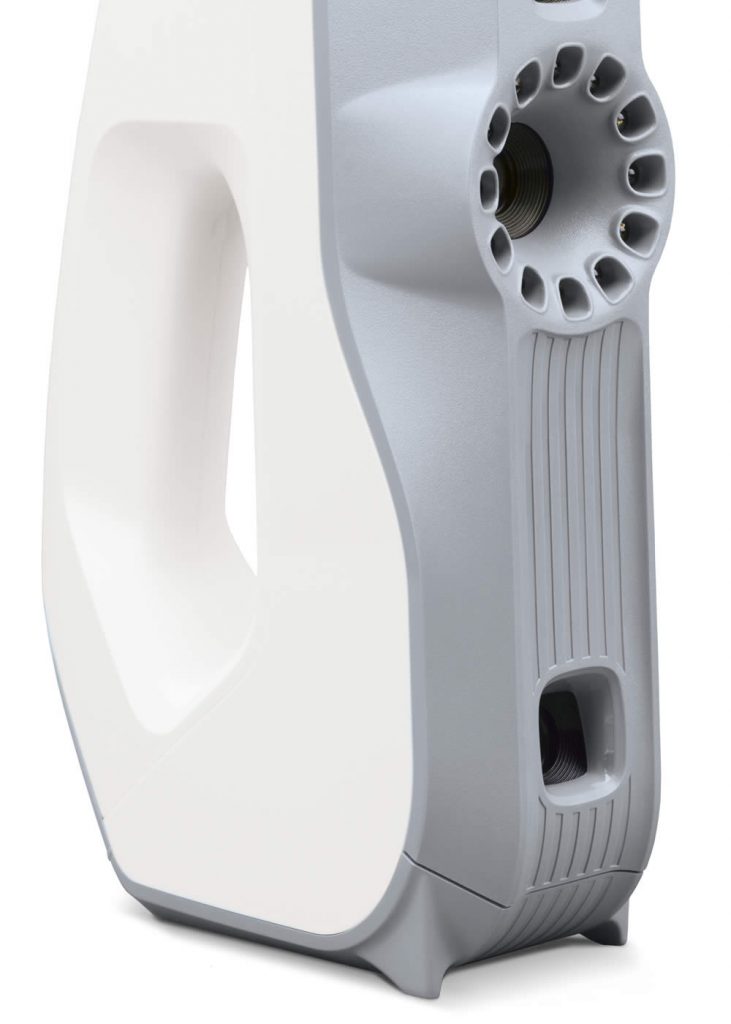 Capturing and simultaneously processing up to an impressive two million points per second!
Artec Eva Lite provides high accuracy for scanning objects.
Scan in high 3D resolution. Capture geometry easily.
Eva uses white structured light technology, making it totally safe for scanning people, as well as inanimate objects.
Choosing an Eva or Eva Lite?
Compare the Artec Eva 3D scanner to the Low Cost Artec Eva Lite
| | | |
| --- | --- | --- |
| Compare 3D Scanners | | |
| Specification | Artec Eva | Artec Eva Lite |
| --- | --- | --- |
| Hybrid geometry and texture tracking | | |
| Geometry tracking | | |
| Texture capture | | |
| Geometry capture | | |
| Continuous scanning | | |
| Auto continue from selected scans | | |
| Option to scan using targets | | |
| Post-processing tools | Artec Eva | Artec Eva Lite |
| --- | --- | --- |
| Autopilot | | |
| Autoalign scans | Texture and geometry based | Using geometry data only |
| Global registration | Texture and geometry based | Using geometry data only |
| Make full colour 3D models | | |
"I have tested a lot of scanners. Mantis Vision, Creaform, Faro, NDI, but never used a scanner so easy to use. The speed is outstanding, the accuracy is great."
Anders Jansson
Symetri AB
"Crazy efficient. The rate at which you can capture data is fantastic."
Randy Parker, Quality Manager
Willman Industries
"In the past I used other 3D scanner equipment like laser heads mounted on arms and I can say that only Artec technology is able to perform 3D scanning of this kind of artwork on the fly or in hard environmental conditions.."
Benjamin Moreno, CEO
IMA Solutions SARL
Software
Revolutionary 3D scanning and data processing software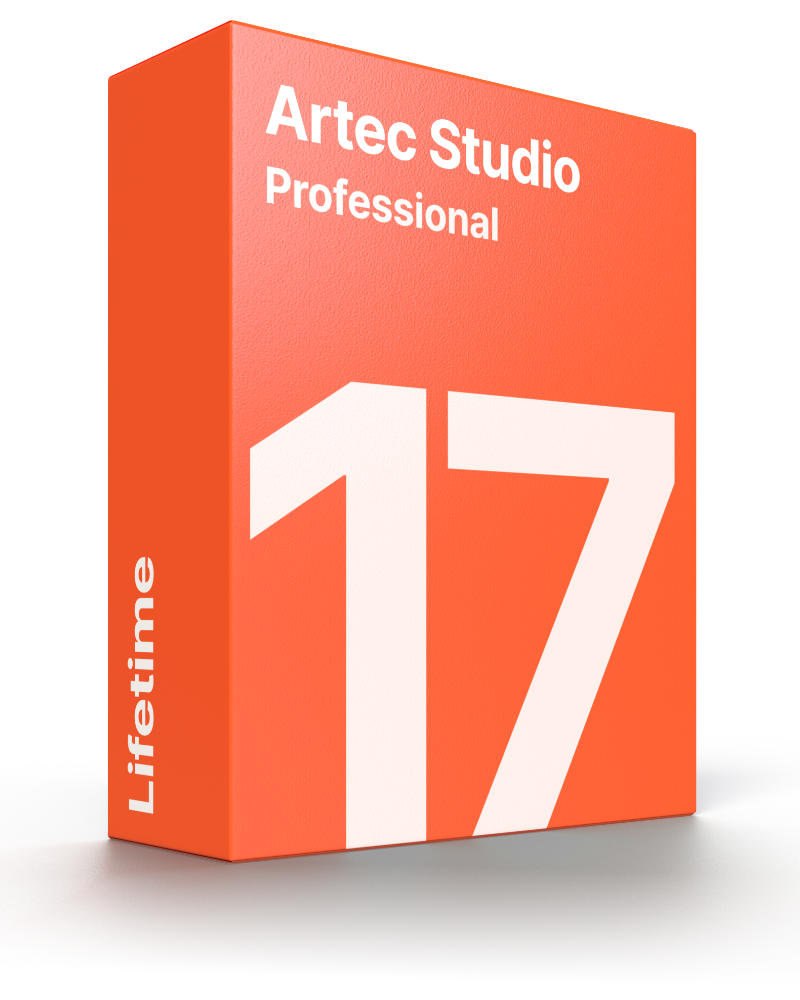 Creating 3D scanning masterpieces requires smart and powerful software to capture, process, analyze and edit data. Now anyone can achieve professional results with the most comprehensive and straightforward 3D scanning software on the market today.
User-friendly and intuitive interface for smooth, expertly guided 3D scanning
Quick and easy start-up process. No special positioning requirements, just point and shoot
Artec Studio software is compatible with tablets as well as 3D sensors, and together with the battery pack for the 3D scanner, you can easily create professional scans anytime and anywhere
Get high quality scans every time with a smart tracking system that ensures correct movement of the scanner and object capture
Stop or pause scanning and continue exactly from where you left off, with the smart
auto-continue feature
Achieve equally great results using both manual and Autopilot modes
Capturing data is easy with an Artec 3D Scanner
A 3 step automatic process using advanced software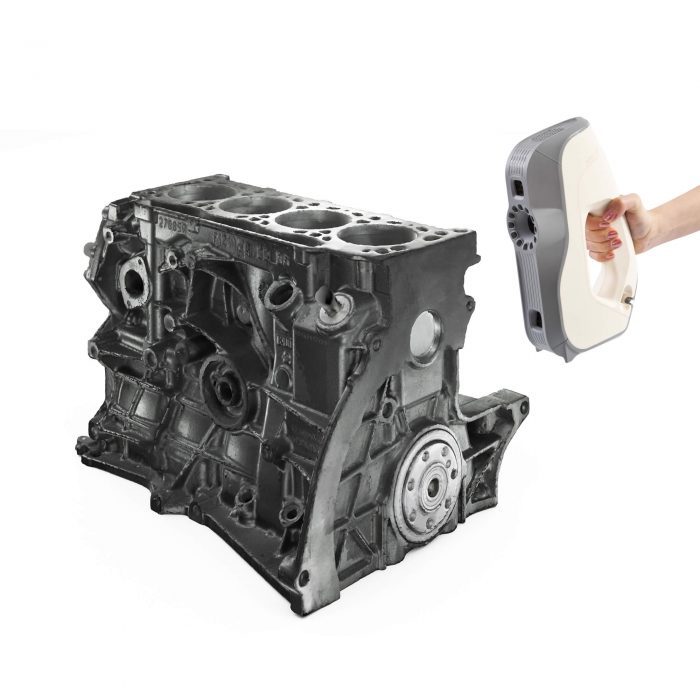 1

Scan the object

No need to prepare your object in advance, just point the 3D scanner and shoot in automatic mode.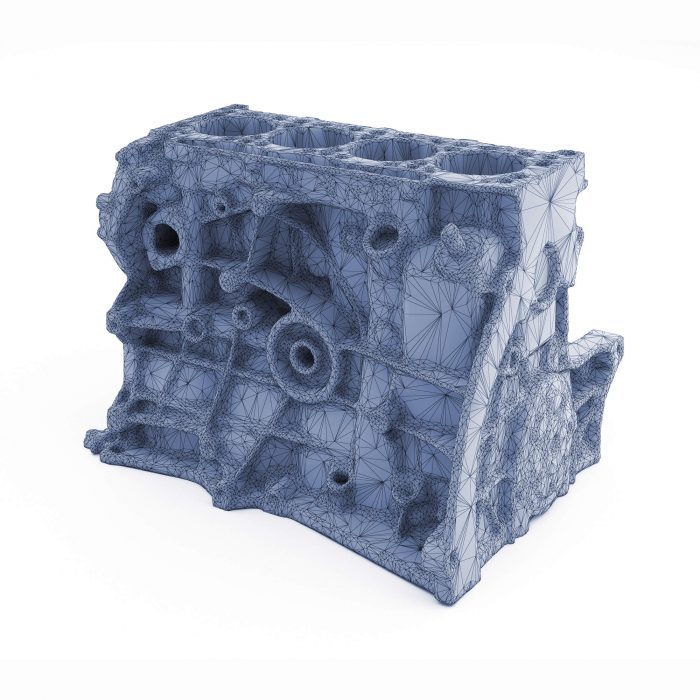 2

Fuse & Optimize

Optimize the size of your final file by reducing the number of polygons from millions to thousands while maintaining the high quality of the mesh.
Interested in an Artec Eva Lite 3D Scanner?
Call us free at  1-877-219-6757  and get your questions answered