Additive Manufacturing Medical 3D Printers Solutions
Advanced materials and techniques for part production
Overview
Innovation saves lives, 3D printing continues to empower doctors, researchers and medical device manufacturers to create solutions faster, test concepts thoroughly and customize solutions like never before.
Javelin products and services meet the needs of customers ranging from medical device OEMs and teaching hospitals to individual healthcare professionals. We are dedicated to help doctors train for, plan, practice and perform complex medical procedures and achieve better patient outcomes. We work alongside doctors, surgeons, researchers located in hospitals and academic institutions across Canada.
3D Printing Technologies
PolyJet Technology offers a broad range of material properties from rigid to flexible and opaque to transparent. Its an ideal solution to support the requirement for highly accurate surgical guides and true-to-life medical device prototypes. For strong tooling, custom fixtures, research aids or medical device components.
FDM Technology works with production-grade materials, including high-performance thermoplastics.
Both technologies offer bio-compatible materials, so you can take advantage of 3D printing scalability and geometric capabilities in patient care and advanced experimental work.
Why Stratasys 3D printers for the Medical industry?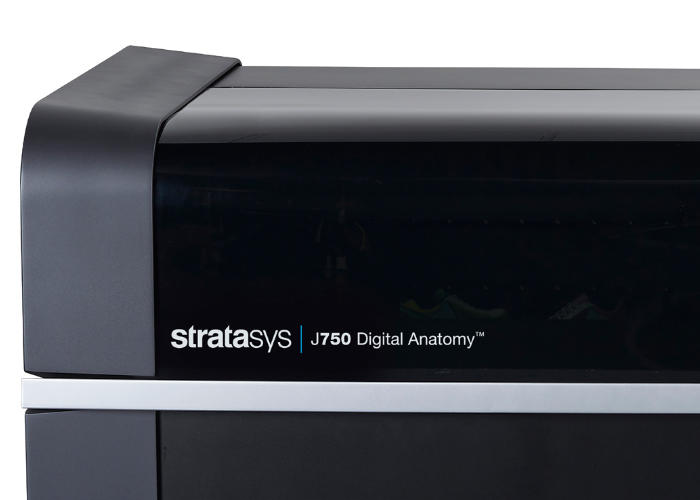 Recommended Medical 3D Printer
Stratasys J750 Digital Anatomy
The Stratasys J750 Digital Anatomy Printer brings medical models to life with incredible realism that accurately represents both the appearance and response of human tissue.
Whether for surgeon training or testing new medical devices, these models provide unmatched clinical versatility and reduce the costs and inconveniences of cadaver and animal labs.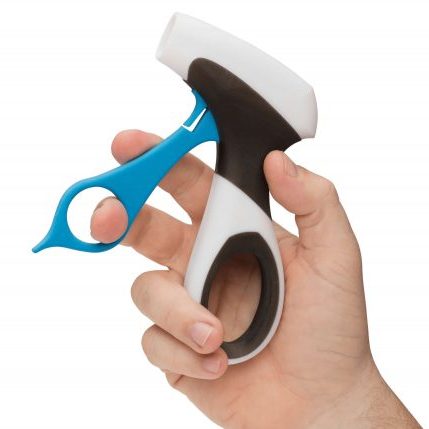 Accelerate time to create Clinical Trial Devices
In the past, prototypes were used sparingly in medical design work due to cost and time considerations, but 3D Printing provides a faster, more streamlined system that allows medical product manufacturers to develop clinical trial-ready devices in-house to check everything from form, fit and function to manufacturability.
Create End-use Medical Devices
Medical devices can also be difficult to produce, due to the small size and intricacy of the parts. Some medical parts are as small as a staple and measure just 0.020 inches in thickness. 3D Printing allows manufacturers to easily create these difficult parts from 3D CAD models.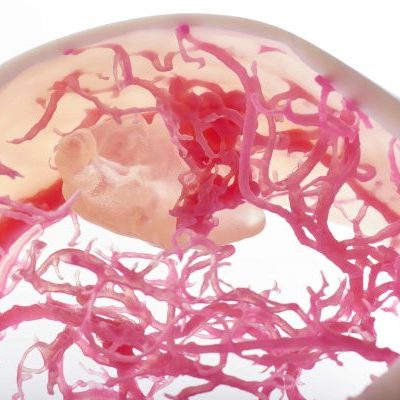 Plan out Medical Procedures with Precise Anatomical Models
In cases where complex, multi-faceted surgical procedures are required, the ability to predetermine the best possible outcome is key. Anatomical modeling – made possible through the use of Stratasys 3D printing systems — allows surgical teams to evaluate several different treatment scenarios before deciding on a plan that ensures these needs are met.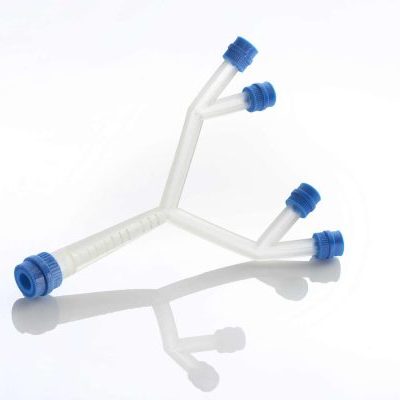 Expedite prototype tooling for preclinical testing
Create prototypes using the same processes and materials as your finished product. At a fraction of the cost of machining, you can 3D print smooth, accurate Digital ABS injection molds, tough polycarbonate forming patterns or detailed casting patterns.
Medical 3D Printer Case Studies
Learn more medical designers and doctors are innovating with 3D printing
Featured Case Study
Medical Lean Manufacturing
Acist Use a 3D printer for fixtures, functional testing, industrial design and end-use parts
Advanced Contrast Imaging System Technology (Acist) is a medical-device company that specializes in developing contrast injection systems in the fields of cardiology and radiology
Interested in Medical 3D Printers?
Call us free at  1-877-219-6757  and get your questions answered