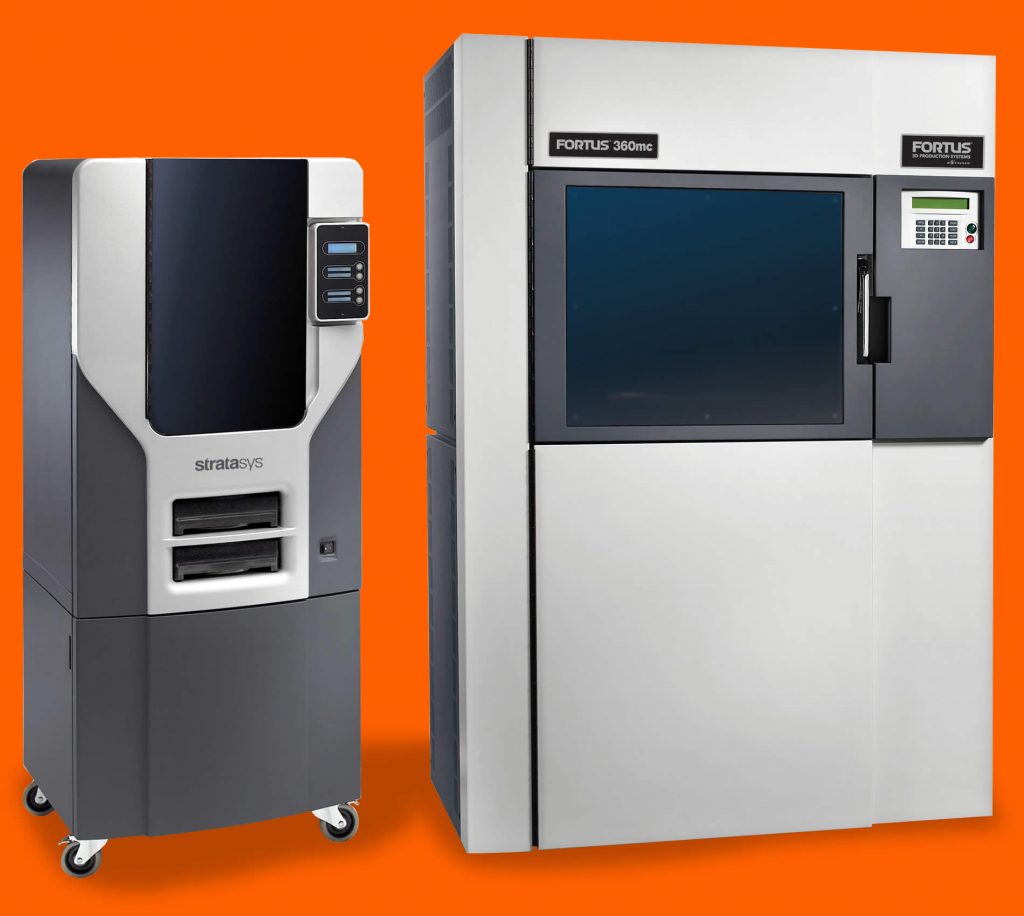 Upgrade to a Fortus 450mc and get 40% off!
Receive US$90K OFF MSRP on a new Stratasys Fortus 450mc FDM machine with the trade-in of any Fortus 360mc or 400mc 3D printer.
Plus receive 2 years of free Emerald Care Support!
ACT NOW, this special offer ends June 30, 2023.
Take a look at the Fortus 450mc
Workhorse production 3D printers:
Production 3D Printing
Workhorse 3D printer for engineers that require demanding flexibility to print larger-sized or many parts in an array of engineering-grade materials with high speed and unfailing throughput.
Take designs from virtual to real in hours, not weeks. From functional prototypes with exacting tolerances, to manufacturing tools that perform under pressure, the Fortus 450mc 3D production system sets a high bar for speed, performance and accuracy.
Fortus 450mc Key Features
Fast, reliable, repeatable production 3D printing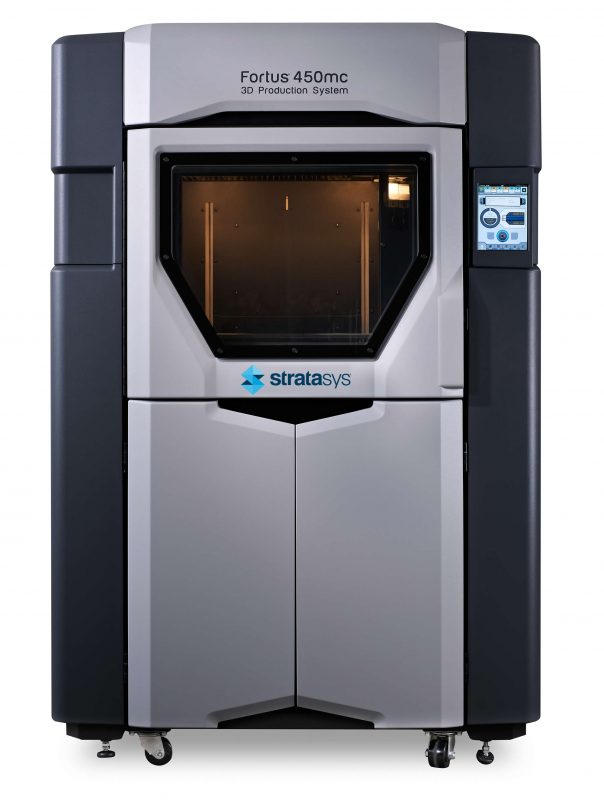 The Fortus machine has a large build size at 406 x 355 x 406 mm (16 x 14 x 16 in).
The Fortus 450mc features an all-new touchscreen interface for straightforward operation and maintenance.
The Fortus 380/450mc can build complex parts faster than it's predecessors, and offers the same fast build time as other production machines.
Delivers models in ABS-ESD7, ABS-M30, ABS-M30i, Antero 800NA, ASA, FDM Nylon12, FDM Nylon12CF, PC, PC-ABS, PC-ISO,  ULTEM 9085, ULTEM 1010, and ST-130 production-grade thermoplastics used in real manufacturing applications.

Fortus 450mc Specifications
Fine details. Smooth surface finishes. Accuracy. Strength.
Feature
Fortus 450mc Specification
Material delivery
Two bays each for material and support canisters
Auto changeover between canisters
Build Envelope
406 x 355 x 406 mm (16 x 14 x 16 in.)
Layer thickness
0.254 mm (0.010 in.) or 0.330 mm (0.013 in)
Software
All Fortus systems include Insight™ and Control Center™ job processing and management software. Compatible with GrabCAD Print for use with job reports, scheduling and remote monitoring.
Workstation compatibility
Windows OS
Size and weight
129.5 cm x 90.2 cm x 198.4 cm (51 x 35.5 x 78.1 in.) 601 kg (1325 lbs.)
Power requirements
208VAC 3 phase, 50/60 Hz, consumes 18 Amps
Regulatory compliance
CE
Achievable Accuracy
Parts are produced within an accuracy of ± .127 mm (± .005 in.) or ± .0015 mm/mm (± .0015 in/in), whichever is greater). Z part accuracy includes an additional tolerance of -0.000/+slice height. Note: Accuracy is geometry dependent. Achievable accuracy specification derived from statistical data at 95% dimensional yield.
Material
Layer Thickness
Support
Structure
Colours
0.330 mm
(0.013 in.)
0.254 mm
(0.010 in.)
0.178 mm
(0.007 in.)
0.127 mm
(0.005 in.)
ABS-ESD7
Soluble
Black
ABS-M30
Soluble
Ivory,

White

,

Black

,

Red

,

Blue

,

Dark Gray

ABS-M30i
Soluble
Ivory
Antero 800NA
Breakaway
Natural
ASA
Soluble
Black,

Dark Blue

,

Dark Gray

,

Green

,

Light Gray

,

Yellow

,

White

,


Orange

,

Ivory

,

Red

FDM Nylon 12
Soluble
Black
FDM Nylon 12CF

Soluble
Black
PC
Breakaway, Soluble

White

PC-ABS
Soluble
Black
PC-ISO
Breakaway

Translucent Natural

,

White

ULTEM® 9085
resin
Breakaway
Tan, Black
ULTEM 1010
resin
Breakaway
Natural
ST-130
Only available in 0.330 mm (0.013 in.)
Breakaway
Tan
Fortus 450mc Benefits
Lets you build, accurate, repeatable parts faster than ever before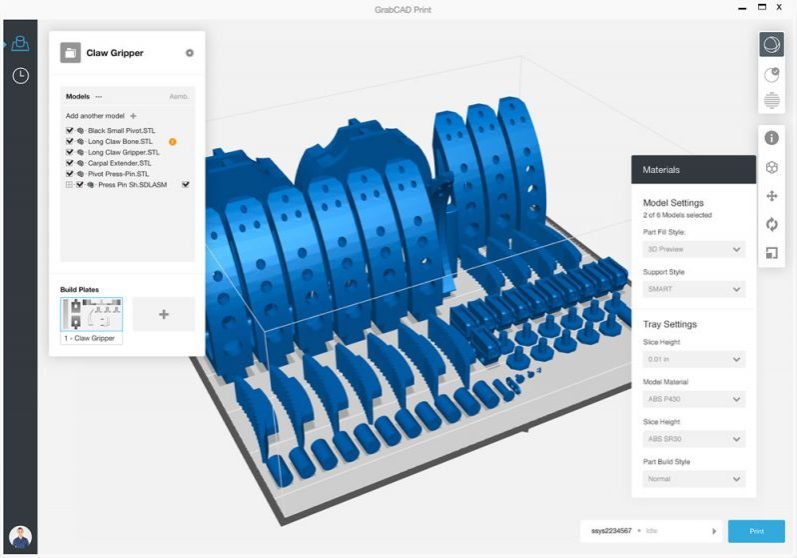 Smarter Software
GrabCAD Print™ software simplifies the entire 3D printing process with an intuitive CAD-like application anyone on your team can use. And with features like detailed reporting and remote monitoring, you can easily manage your print jobs from outside the office.
Combined with the ability to seamlessly share projects between users, it all adds up to a more streamlined, efficient workflow.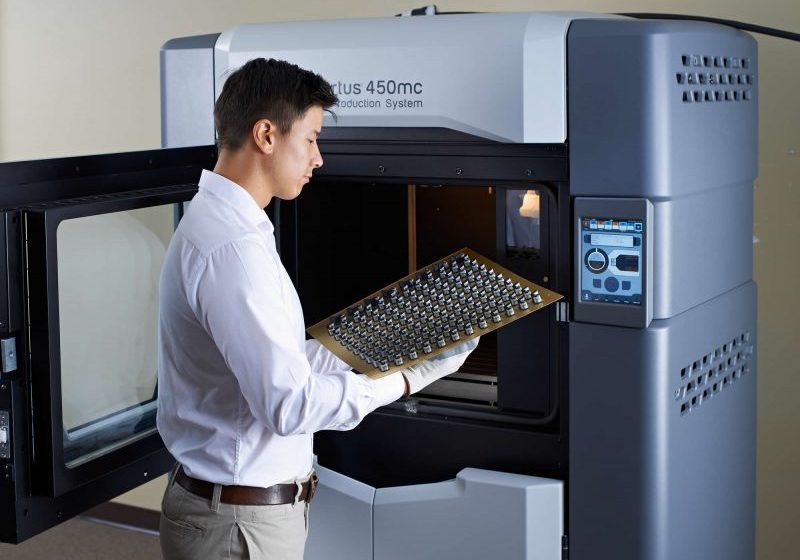 Production Parts & Tooling
Printing a low-volume production run with a Fortus machines can maximize sales opportunities while minimizing cost and lead time because there's no minimum quantity requirement. Plus, part complexity doesn't add time or cost, so production can begin as soon as the CAD files are sent to the 3D production system.
The Fortus systems provide a fast and accurate means of producing tooling. The efficiency of the FDM 3D Printing process makes it practical to optimize tooling design.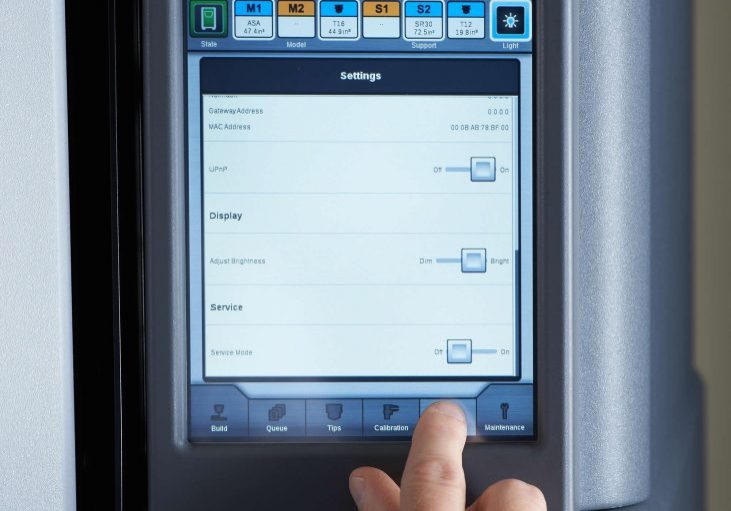 Easy to operate & safe to use
Compared to other additive fabrication systems, Fortus 3D Production Systems
are easy to operate and maintain as there are no messy powders to handle and contain. They're so simple, an operator can be trained to operate a Fortus system in less than 30 minutes.
You can install a Fortus 3D Production System just about anywhere. No special venting is required because Fortus systems produce no noxious fumes, chemicals or waste.
Fortus 450mc Success
Learn how manufacturers are using the production 3D Printer
Utah Trikes rolls out cost-effective customization with FDM Nylon 12CF
Customization is the name of the game for Utah Trikes, a producer of trikes, quads and custom wheelchairs, located in Payson, Utah. With 3D printing technology, Utah Trikes now has the ability to make prototype pieces they can actually test.
Fortus Example Parts
Take a look at example models created with the FDM machines:
3D Printer Services
3D Printing Productivity and maintenance with Javelin services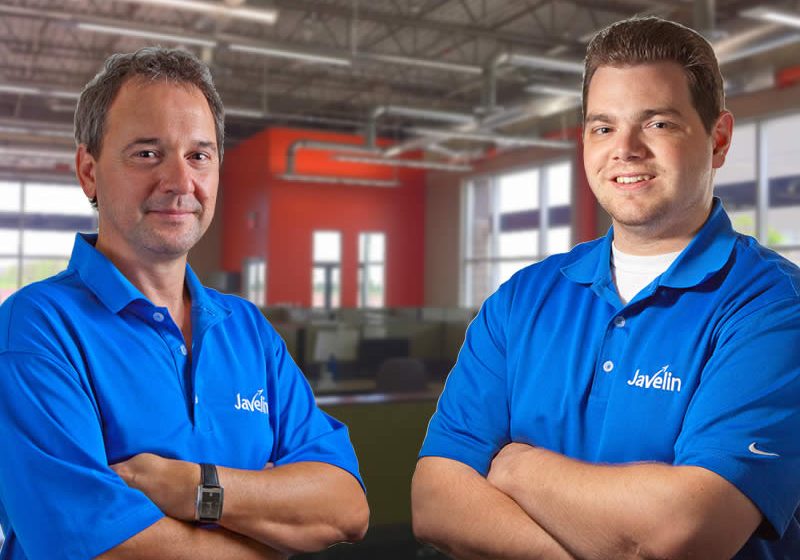 Technical Support
With our 3D Printer Subscription Service, you have access to extensive help from our 3D Printing experts. Which will enhance your hardware investment and guide you through development challenges.
Benefits
Live Technical Support from our certified support team.
Onsite Support to solve your technical issue right on your machine.
Regular Communication of 3D printer software updates and technical tips and tricks.
Learn about our 3D Printer Subscription Service »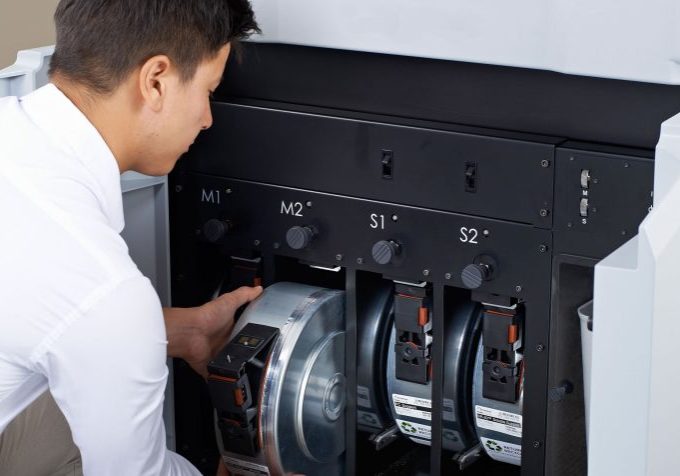 Maintenance & Materials
When you purchase a new 3D printer from Javelin, our service contracts give you predictable maintenance costs and simplified purchasing cycles for spare parts, service and consumables/material.
Advantages
Annual onsite service of your machine
Get replacement 3D printer materials and parts directly from us
Exclusive pricing for Education
Contact us to learn more about educational pricing and maintenance contracts for educational institutions.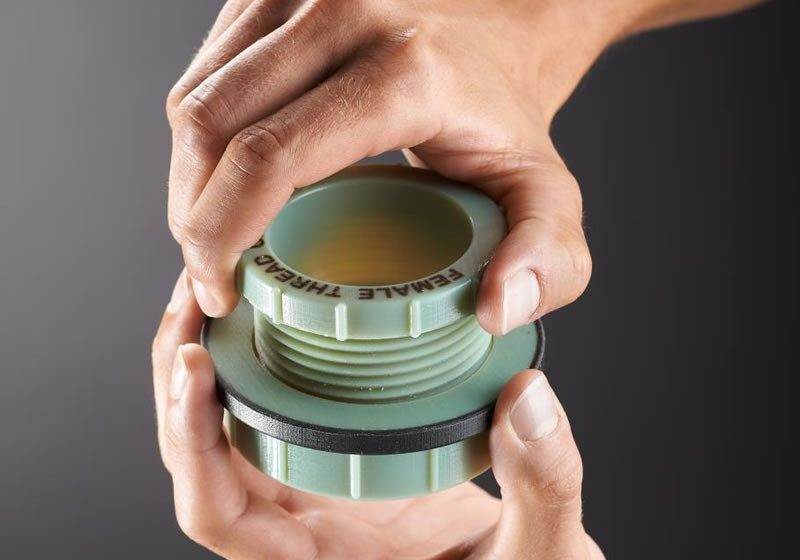 3D Printer Training
Our exclusive 3D Printing training and mentoring will show you how to optimize and 3D Print your 3D models more cost effectively to become an Additive Manufacturing expert:
Features
Learn how to print Your 3D designs with confidence
Understand 3D printing technology and material usage
Reduce your 3D printing time and costs
Is the Fortus 450mc right for you?
Call us free at  1-877-219-6757  and get your questions answered