Simulation and Validation Service
Need to validate your design?
Do you need help to predict the performance of your design under real-world operating conditions?  Are you able to detect design problems and correct them before incurring the cost of prototyping, tooling, and production?
Javelin Simulation/Analysis experts can help you solve your tough design problems using SOLIDWORKS FEA and CFD software.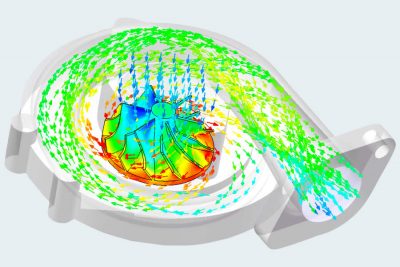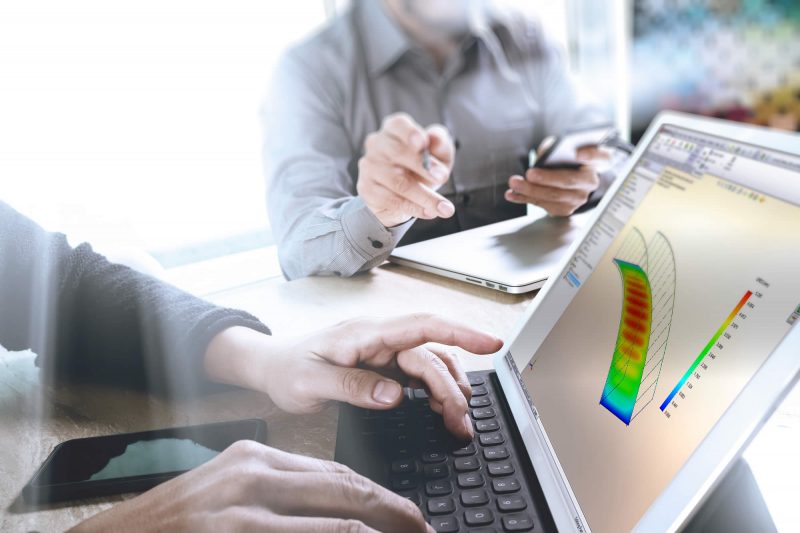 Process Solution
We TEST your Design
The Javelin Simulation Service Team has been providing analysis services for North American engineering and manufacturing companies for years.
Our capabilities are multidisciplinary with experience in structures, fluids, rigid body mechanics, composite materials, control systems, and others.
We also have access to a complete prototype shop and rapid prototyping capability.
Process Services
Not just a SOLIDWORKS VAR, we provide the following services with our range of software products:
Simulation Service Overview
Javelin operates within a collaborative framework encompassing multiple investigators and practitioners with a wide variety of expertise. Javelin is a SOLIDWORKS certified advanced analysis provider and our team are certified analysis trainers, flow simulation advanced professionals, and certified simulation advanced professionals.
Typical Simulation Service
Solve manufacturing problems: We can help you to determine what is the best manufacturing process for your design. With SOLIDWORKS Simulation and SOLIDWORKS design tools we can model many aspects of your manufacturing process. For instance determine assembly stresses, mold flow or forming process.
Test new and competing design approaches: So that you can have confidence in your designs we can quickly assist you to test your new approaches without you having to build a prototype.
Optimize an existing design: We can help you to improve or prove your design if it needs to be larger, stronger, lighter, perform new functions or work under different conditions.
Troubleshoot problems with existing products: FEA gives you insights into the behavior of your existing product which may have failed during it's service. To help determine the problem we can test the design in many different ways which may not be possible with the physical product.
Teach you how to use Simulation software: We can show you to use your simulation software more effectively and help you to better understand the results and how they will impact your design.
Simulation Service Examples
See the types of analysis we can carry out for you