Architecture, Engineering & Construction (AEC) Solutions
Drive innovation with design tools and additive manufacturing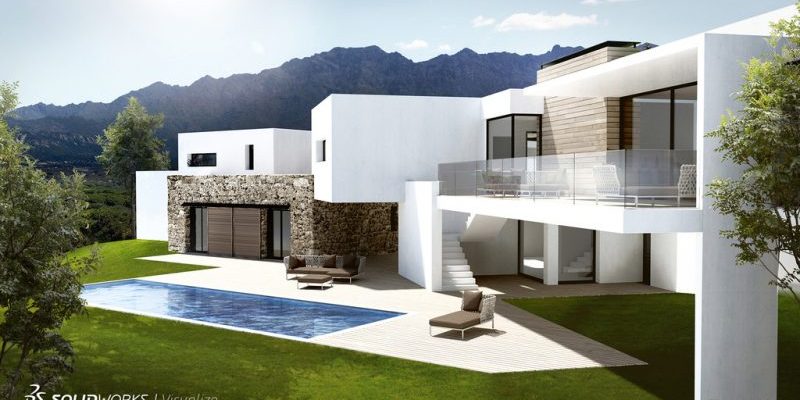 Technology & Process Solutions
SOLIDWORKS® solutions provide a common model for developing complete and accurate designs that can be leveraged across planning, equipment design, layout, fabrication, and construction. You can also quickly create photorealistic renderings and fully-detailed fabrication drawings.
Our solutions allow designers to:
Go from Concept to Fabrication

Connect your design data from concept to fabrication through an industrialized construction process where design models form the basis for fabrication. This Building Information Management (BIM) environment can significantly reduce waste and rework.
Optimize the Construction Process

Reduce schedule and cost overruns, project risks, and wasted time with an optimized construction process. This method also simplifies information creation and maintenance by separating the most meaningful information from the flood of project data.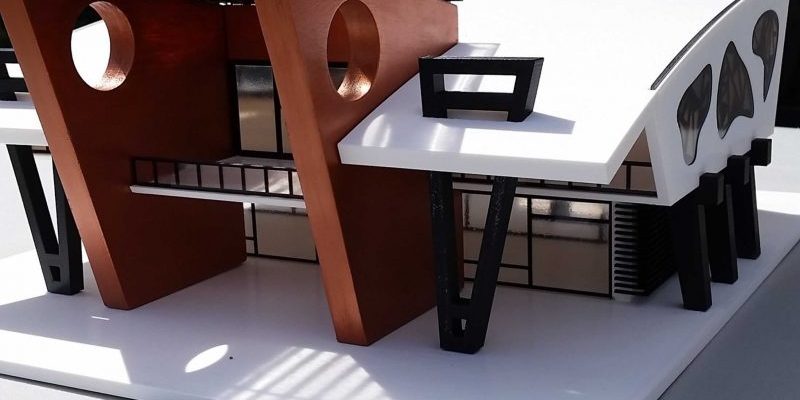 Additive Manufacturing Solutions
3D printing helps architects to plan, create and win more business with realistic scale models, that are printed in-house directly from design data.
Our additive solutions provides the AEC industry with the ability to:
Create Scale Models

Create scale models of a building, architectural feature or interior detail such as a fixture or fitting. Scale models ensure accuracy and can help to identify problems and eliminate errors in the design stage

Communicate and Sell more effetively

A 3D printed architectural model can communicate a project to clients more effectively than confusing 2D drawings or 3D renderings, helping to sell ideas and close business.

Urban Planning

Architects are able to use 3D printing in the urban design phase of a project to study the effects of a new structure on its surroundings and in many cases plan an urban environment by 3D printing the surrounding area.
Customer Example
Partnership with Javelin leads to a mission to help other users
Feature Walters is a company within Walters Group, a network of companies that provides construction engineering, detailing, fabrication, finishing, delivery, and construction
Example Designs & Renderings
See examples of SOLIDWORKS solutions for AEC

Additive Manufacturing Architectural Solutions
Advanced materials and techniques for creating Architectural models
Overview
Seeing is believing. Stratasys 3D Printing helps architectural firms seize more opportunities by creating complex, durable models in-house, directly from CAD data.
Javelin-Cimetrix introduced 3D printing to the Architecture Industry in Canada back in 2004. Creating an awareness as well as educating when it made sense for the model makers to leverage 3D printing. Taking design data that typically was created for 2D printing and plotting and advising clients how to prepare their design data to best leverage the capabilities and flexibility of 3D Printing.
Creating Scale Models
Today, 3D printing has become an indispensable tool that is leveraged by large and small architectural firms. When there is a requirement for design communication, nothing instills confidence like an accurate highly detailed scale model of a building or structure.
Javelin-Cimetrix supports clients such as Peter McCann Architectural Models Inc., JS Models, B+H Architects to name a few.
Example Models
See examples of 3D printed AEC Models

Why Stratasys for Architecture, Engineering & Construction (AEC)?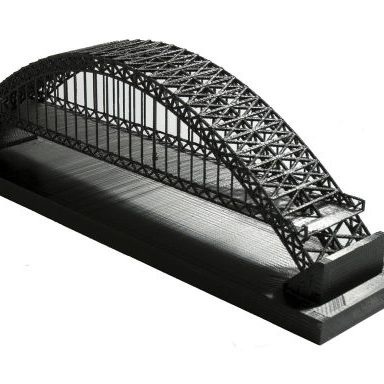 Help Clients to Better Visualize your Design
By printing more detailed models, will help your clients to better visualize the final projects, ultimately helping your firm to win more business.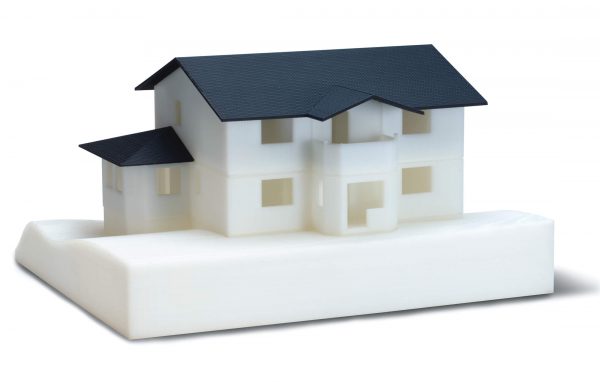 Reduce hours spent creating models
With a Stratasys 3D Printer you can significantly reduce the time and expense in producing building models, often requiring highly delicate details. 3D printed models are also stronger than traditional models and won't buckle or break over time.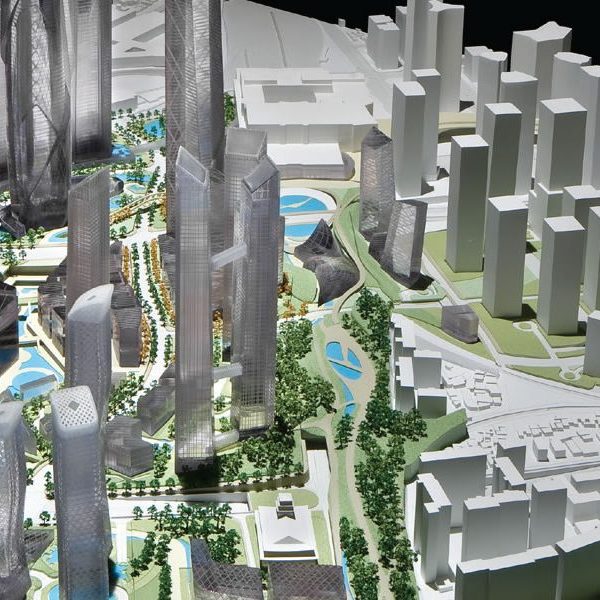 Create a Library of Reusable Designs
Using 3D printing allows you to be more innovative with your model making. For instance when you have repetitive pieces, you can print one as a mold, cast it, and then use the cast to injection-mold the required duplicates.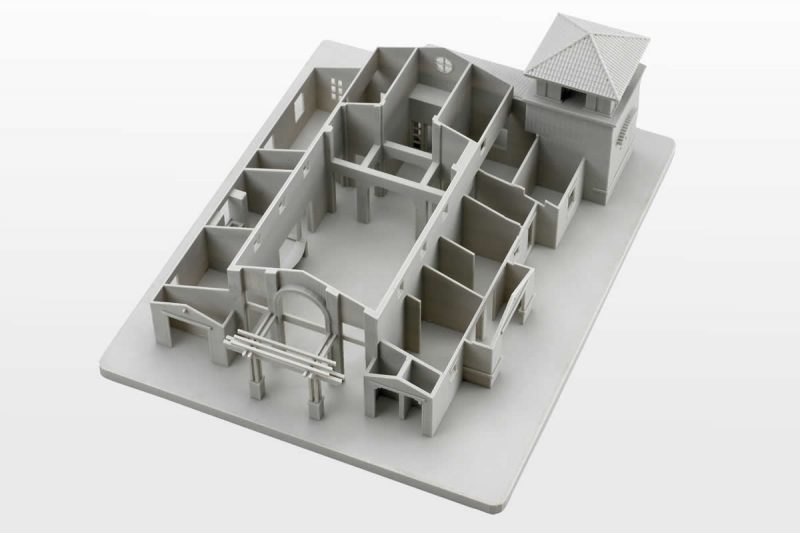 Reduce time and costs
Creating scale models is faster and cheaper than using traditional model making techniques. Models can be created easily at different scales and if changes are required a new model can be created in a fraction of the time directly from the modifications made to the 3D CAD data. Plus if duplicates are required the 3D printer can generate additional models.
Customer Case Study
Architectural models clearly communicate their designs to boards of directors and prospective customers
Carrotwerx Creative purchased a Stratasys 3D Printer in order to offer Architectural 3D Printing and design services to Canadian customers in a boutique-style operation.
Interested in an Architecture, Engineering & Construction (AEC) solution?
Call us free at  1-877-219-6757  and get your questions answered