SOLIDWORKS 2023
SOLIDWORKS 3D CAD solutions enable you and your team to quickly transform new ideas into great products.
Benefits of SOLIDWORKS Software
Quickly create, validate, communicate, and manage your entire product development process.
With Heads-up User Interaction, Instant 3D Modeling, intuitive display control functions, and customizable shortcut menus, you can keep clicks and mouse travel to a minimum.
Includes the validation tools you need to ensure that products will meet or exceed performance requirements before you 3D print your prototypes.
SOLIDWORKS 2023 Packages
Choose from three different packages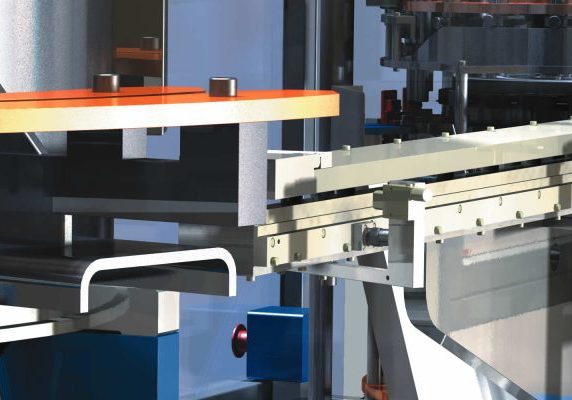 SOLIDWORKS Standard
SOLIDWORKS Standard 3D design software delivers powerful functionality with an intuitive user interface to speed your design process and be productive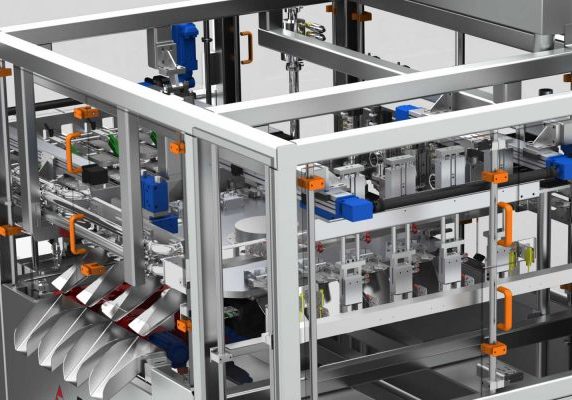 SOLIDWORKS Professional
SOLIDWORKS Professional gives you all the power of SOLIDWORKS Standard with additional capabilities for productivity, communication and file management
SOLIDWORKS Package
Feature Overview

Determine what is included with
SOLIDWORKS software packages

SOLIDWORKS
Standard

SOLIDWORKS
Professional

SOLIDWORKS
Premium

Ease of Use
Part and Assembly Modeling
2D Drawings
Design Reuse and Automation
Animation and Visualization
Interference Check
Collaborate and Share CAD Data (3D Interconnect & eDrawings)
Advanced CAD File Import
Basic Analysis Tools (SimulationXpress & FloXpress)
Productivity Tools
SOLIDWORKS CAM Standard
Design for Manufacturing
SOLIDWORKS Visualize Standard (Must be on Active Subscription)
CAD Libraries
Automatic Task Scheduling and Batch Processing
Design for Cost & Cost Estimation
ECAD/MCAD Collaboration (CircuitWorks™)
Advanced Photorealistic Rendering (PhotoView 360)
CAD Standards Checking
Automated Tolerance Stack-Up Analysis (TolAnalyst)
SOLIDWORKS File Management
Reverse Engineering (ScanTo3D)
eDrawings® Professional
Motion Analysis
Structural Part and Assembly Analysis
Life-Cycle Assessment (LCA) for Environmental Impact: SOLIDWORKS Sustainability
Routing of Pipes and Tubes
Routing of Electrical Cabling and Wiring Harnesses
Routing of Rectangular and Other Sections
Advanced Surface Flattening
Assembly Level Cost Roll Up
Learn More
Learn More
Learn More

SOLIDWORKS Case Studies
Learn how successful designers and manufacturers are using SOLIDWORKS
Case Study / Javelin Case Study
Customer Testimonials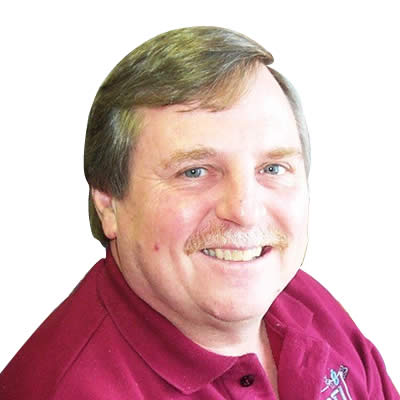 "Javelin's quick response time, sales and technical support are all very good. We implemented SOLIDWORKS in 1998 and to date, remain a satisfied customer"
Brad Toole, Engineering Manager
Breaker Technology Ltd.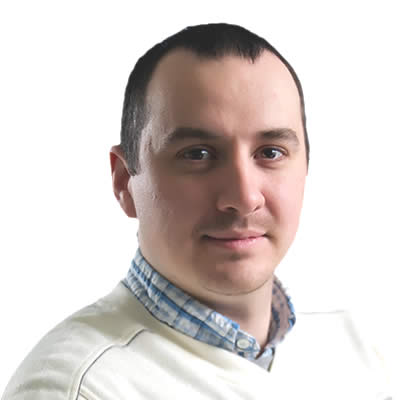 "The time we save using SOLIDWORKS and doing our own 3D printing helps us validate designs quickly to meet demanding project deadlines"
Ron Ryan, Fabrication Group Manager
Oceanic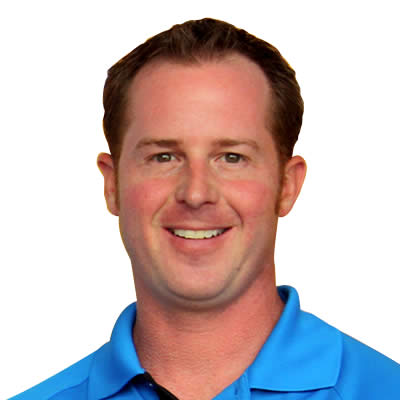 "SOLIDWORKS has definitely brought something different to the Solar Industry. Our U.S. counterparts use 2D, but they will be switching to 3D soon"
Chris White, Design & Technical Manager
Sunrise Power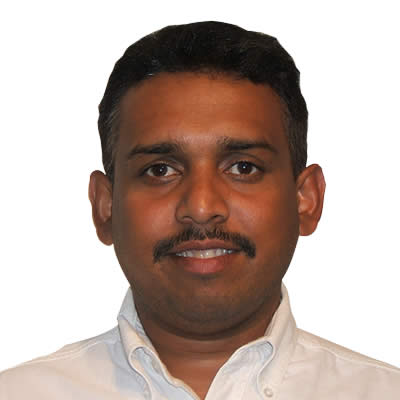 "Javelin is an easily accessible reseller who is supportive, knowledgeable and professional. Keep up the Gold Standard level of service."        
Michael Fernando, Tool & Die Designer
Theta Industries Inc.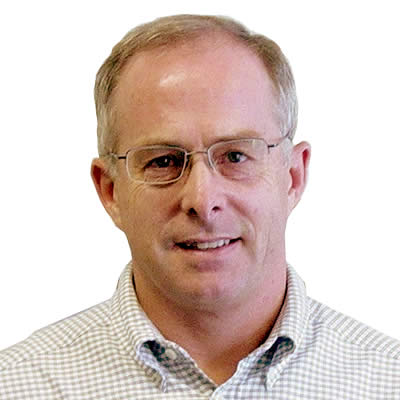 "SOLIDWORKS is now the de facto standard and Javelin is one of the best SOLIDWORKS resellers.  How can you go wrong with a de facto standard on both the reseller and the software?"   
John Leavitt, Owner
PenSafe Inc.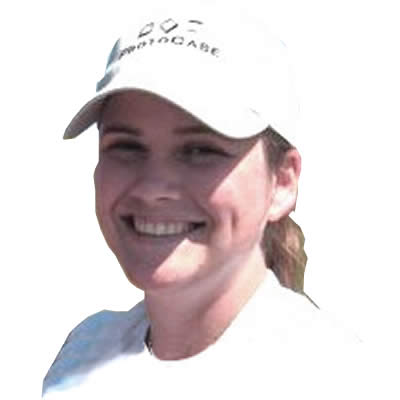 "Javelin staff and technical support are excellent. They are knowledgeable, helpful and thorough. Technical questions are always answered; either immediately or in a timely manner."
Christa Carey, Technical Support Manager
Protocase Inc.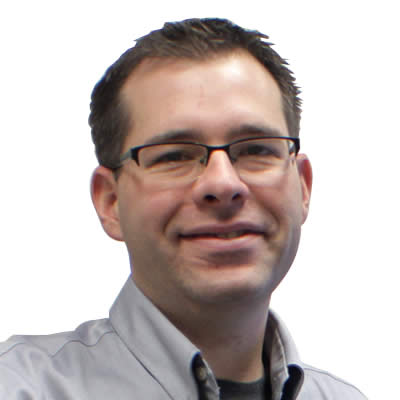 "We rely heavily on our software to keep us profitable, and Javelin is always in the background keeping ProVantage running."
Peter Graham, Engineering Manager
ProVantage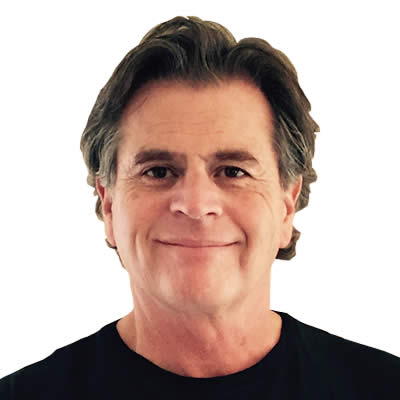 "Javelin does far more than sell software and 3D printers. They provide team support and resources, when there were technical challenges, Javelin stepped up and made it right."
Timm Williams, Partner
Carrotwerx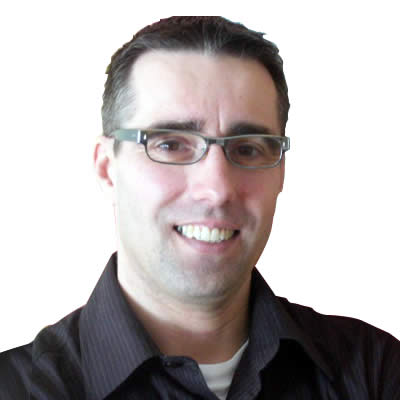 "Evolve Design Solutions appreciates the excellent customer service, product knowledge and technical support provided by Javelin, our SOLIDWORKS Value Added Reseller (VAR)."
Aldo Balatti, Principal
Evolve Design Solutions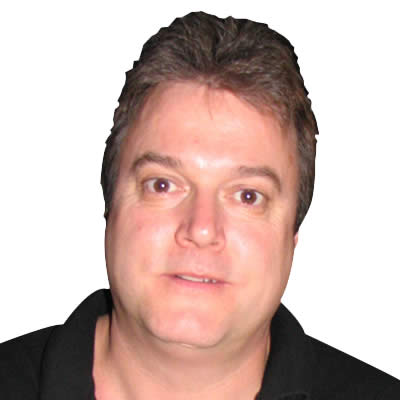 "Javelin offers the complete package; good products, good service and value for what you need. They're a great bunch of people who are always willing to help you out."
Mark McCumber, Senior Designer
F-B Tool & Die Limited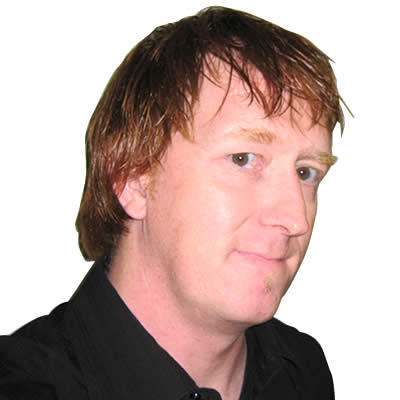 "As far as Javelin goes, they're really nice guys. Excellent technical support is provided by a consistent group of people. Reasonable, low pressure sales support is also appreciated."
Mike McGuire, President
Wingspan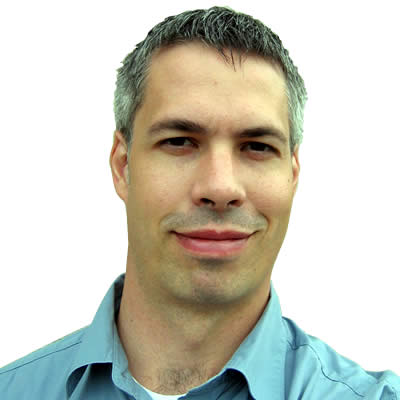 "I've been a believer in SOLIDWORKS PDM since day one because it's been effective since day one"
Ray Minato, President
Inertia Engineering + Design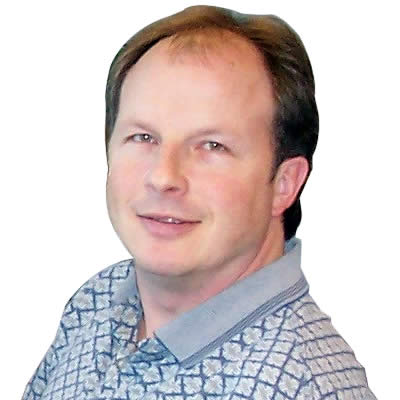 "Javelin seems to make an extra effort to ensure that the software's capabilities are being maximized to benefit the customer."
Darryl Turrie, Sr. Mechanical Design Engineer
MacLean Engineering & Marketing Co. Limited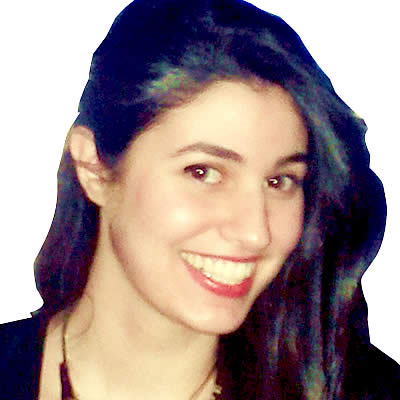 "Javelin employees are friendly, knowledgeable and quick to respond with effective solutions, and ZEC Wind Power is very pleased to be affiliated with this company."
Michelle El-Hage, Designer
ZEC Wind Power
SOLIDWORKS Services included
Improve your performance and productivity with Javelin services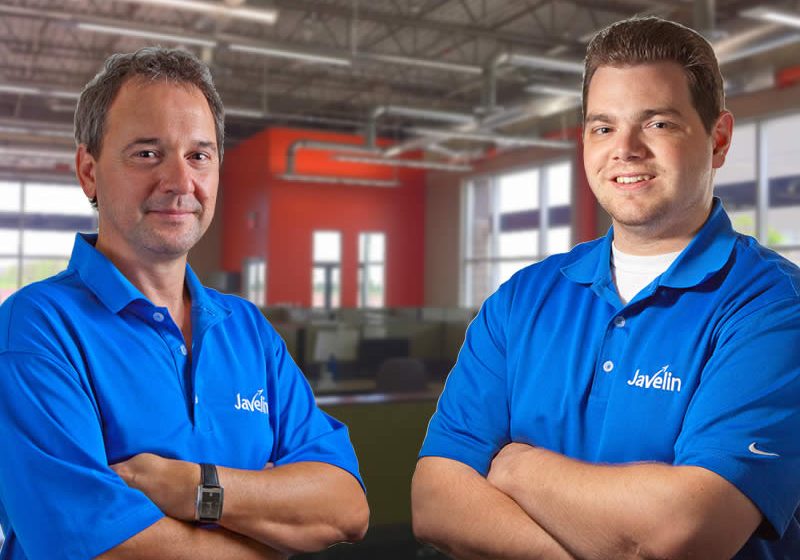 Technical Support
With SOLIDWORKS Subscription Service, you have access to extensive help from our SOLIDWORKS experts. Which will enhance your software investment and guide you through development challenges.
Benefits
Live Technical Support from our certified support team.
Remote Support to solve your technical issue right on your machine.
Regular Communication of software updates and technical tips and tricks.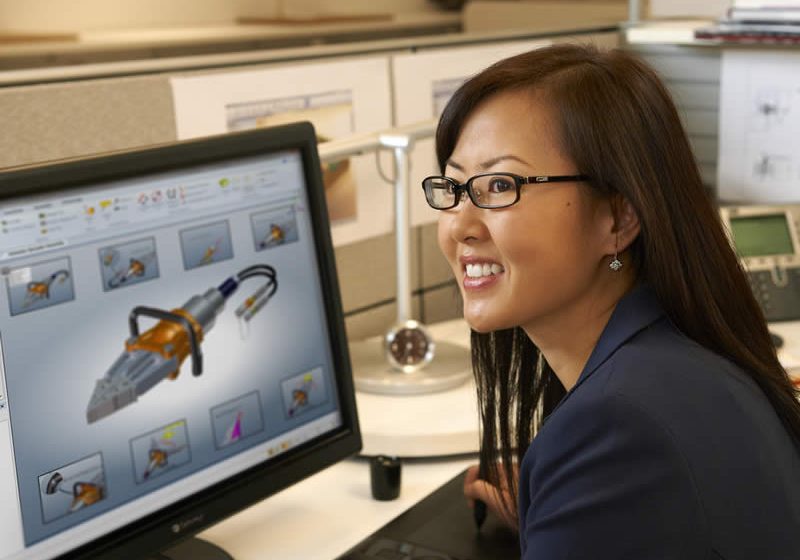 Upgrades & Resources
Enjoy the latest version of your software and direct access to a comprehensive library of drawings, parts, assemblies, and features contributed by users around the globe.
Advantages
Automatic Upgrades to the most Up-to-date Version of your SOLIDWORKS software.
FREE access to the SOLIDWORKS Customer Portal for Macros, Documentation, and the ability to submit Enhancement Requests.
Full access to the SOLIDWORKS Knowledge Base for Articles, Tech Tips, and Best Practices.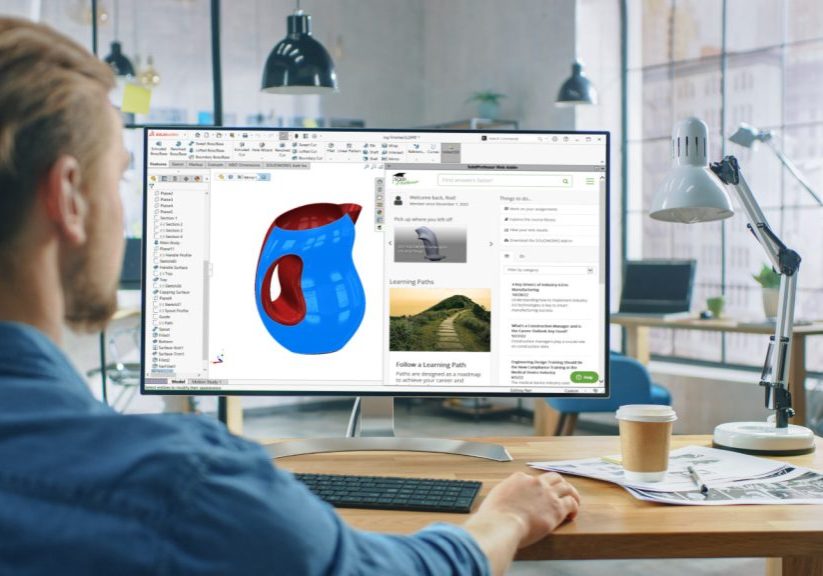 Online Training & Certification
A SolidProfessor and a MySolidWorks online account is included with your subscription service where you can get answers, stay current, and sharpen your design skills with online training:
Features
SolidProfessor includes 15K+ online tutorial videos.
FREE access to SOLIDWORKS testing and certification to help you become a Certified SOLIDWORKS Associate (CSWA) or Professional (CSWP).
Find out the Cost
Get Canadian pricing for SOLIDWORKS software